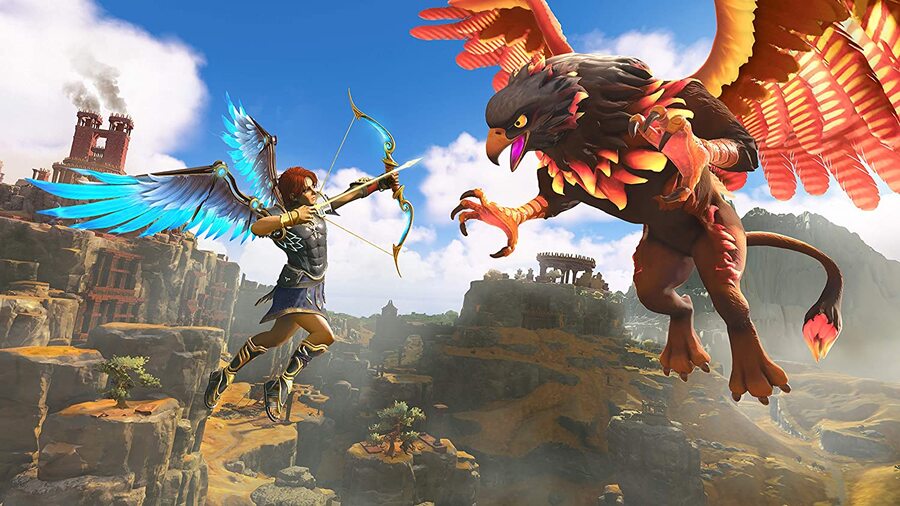 A growing selection of PlayStation 4 games are not only coming to PS5, you'll also be able to upgrade them for free. Many publishers are hopping on this bandwagon, maximising value for consumers who plan to jump to next-gen. If you were wondering how this PS5 upgrade path would be made clear to customers, it seems Immortals Fenyx Rising has the answer.
The box art for the Greek mythology open world game has appeared online courtesy of Amazon, and it shows our first look at the 'PS5 Upgrade Available' branding to be used on compatible titles. It seems as though any physical PS4 games that have a free PS5 upgrade path will sport this small banner at the bottom of the box. It makes sense to have something like this, as most people probably won't be aware of this initiative.
Incidentally, this also confirms that owners of Immortals on PS4 will be able to claim the game on PS5 for free. If you want to see what other games will have this banner, take a look at our list of all games with confirmed free upgrades.
[source videogameschronicle.com]