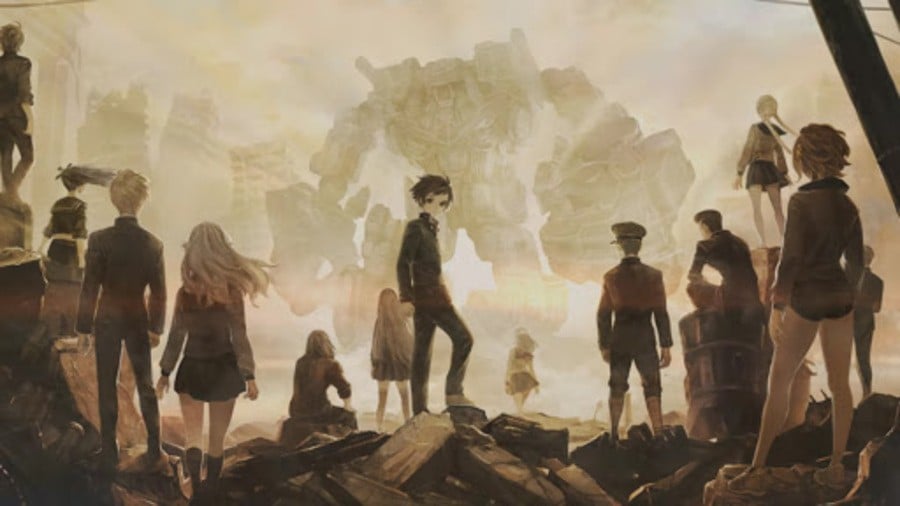 We've been waiting a very long time for SEGA's 13 Sentinels: Aegis Rim to make its way west on PlayStation 4, and unfortunately, we'll now have to wait a couple more weeks on top of that. The publisher has delayed the title to 22nd September 2020, but to make up for that, we will now be getting English voice-over as part of a Day One patch at launch.
The effort to make this a thing was made during the coronavirus pandemic, and according to one member of the localization team, it was quite the experience. Allie Doyon said: "It took some time to work everything out, but ultimately, we ended up recording the rest over video conference call. It's not as simple as just calling in and talking — we needed studio-quality audio recordings, a way for the audio engineers to work with said recordings on the spot and afterwards, and a way for each actor to view the director's screenshared script at a readable size."
"To help achieve that studio quality, actors set up makeshift studios in their own homes, which sometimes meant getting cozy in a closet with a nice mic! Needless to say, there were a lot of technical complications, but everyone really went the extra mile to make it happen."
So, 13 Sentinels: Aegis Rim won't be a part of our PS4 dashboards quite as soon as we thought, but now we can sample its story in both English and Japanese. Who is looking forward to this one? Let us know in the comments below.
[source blog.playstation.com]