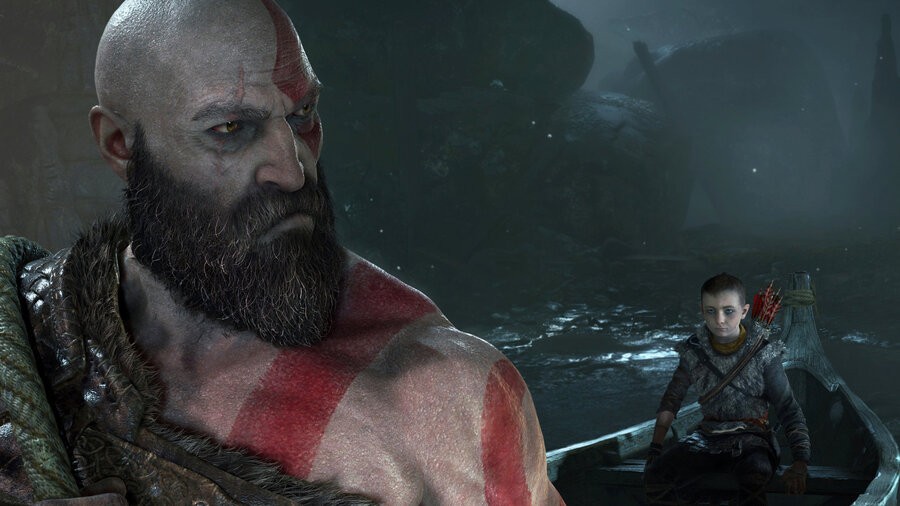 It seems conversations have already begun regarding the adaptation of Sony's games into movies. The platform holder recently established PlayStation Productions to do just that, and according to ComicBook.com, film director and writer Steven DeKnight is keen to take on God of War. Apparently, the Hollywood filmmaker has already had early talks about it with PlayStation.
"Somebody had asked me about video games and I've always been a fan of God of War. I think the latest game was just so beautiful and phenomenal. I would love to tackle [a] God of War movie or I would love to see somebody put that up on the big screen," DeKnight commented. As for who would play main man Kratos, he nominates Dave Bautista.
"I had some early conversations with the good people at Sony PlayStation about it and my biggest thing is, look, you gotta approach it like a book," he said. In his view, trying to recapture the game experience on the big screen is impossible; you have to take the game's core elements and make them work in the context of a movie, which sounds like the right approach.
While he isn't down to produce a God of War movie right now, his early chats with PlayStation suggest the company is clearly thinking about it. "It's funny because when I sat down with the Sony PlayStation people, one of the first things we both said is R-rated because I always use the original Conan the Barbarian as my touchstone, that it needs to be R-rated," DeKnight said. "I don't think there's a way to tell that story and make it PG, nor should it be."
Again, none of this means it's happening at the moment, but it definitely sounds like we could be watching Kratos slicing up monsters on the silver screen in the future.
Would you be up for an R-rated God of War film? Who would you pick to step into the role of Kratos? Grab some popcorn in the comments below.
[source comicbook.com]