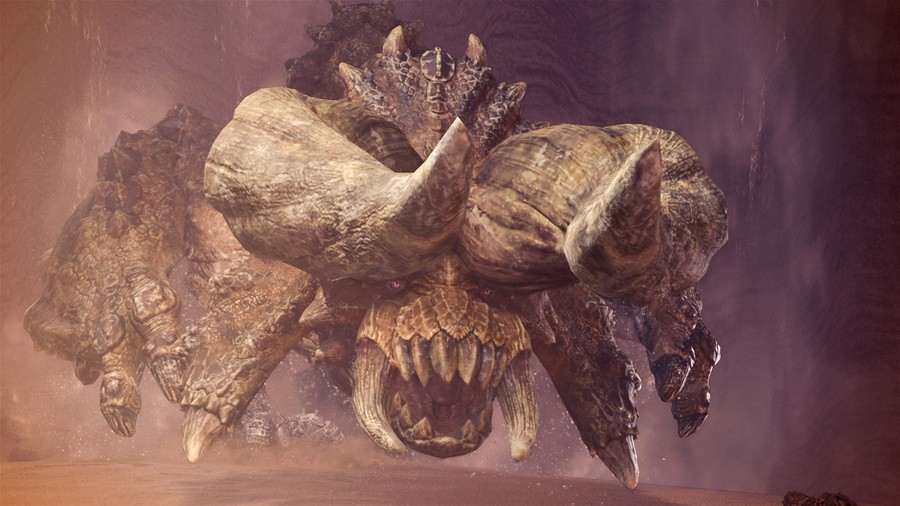 Last year, news broke that the Resident Evil movie director Paul W. S. Anderson is busy adapting Monster Hunter to the big screen. We also caught a few glimpses at what the movie might look like with some decidedly un-Monster Hunter stills, showing soldiers and modern weaponry. Uh oh.
Thankfully, the below clip, captured offscreen at Shanghai International Film Festival, shows a little more promise. It's potato cam quality, but we can briefly see a couple of monsters -- Diablos and Rathalos, we think -- as well as footage of some of the human heroes in the film.
The jury is still out for now, but the fact this teaser actually shows some monsters is an improvement on what we already had to go on. We'll find out whether this movie can live up to the splendid Monster Hunter: World when it arrives next year.
[source twitter.com, via siliconera.com]