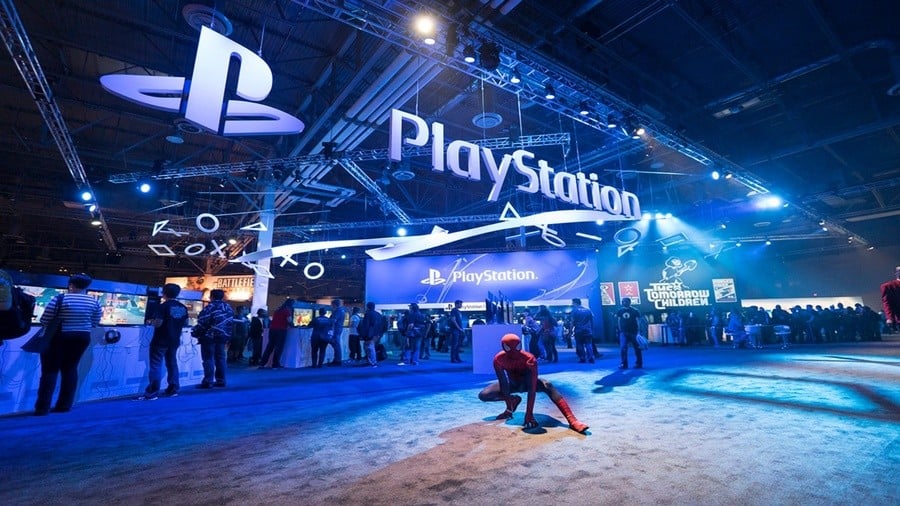 We get it, the month of June is all about dreaming big. As the biggest video game event of the year rolls around, it's a chance to take a peek into the future as some of the most interesting games are announced and shown off to the masses. However, E3 2019 is a weird one. With some companies skipping the show entirely, these are the things you shouldn't expect to happen this time around.
Sony Making an Appearance During E3 2019
The very company we write most about, Sony, confirmed that it won't be attending E3 2019 in any shape or form all the way back in November last year. It was a real shock to the system, with the Japanese giant confirming it "will not activate or hold a press conference around E3".
Despite that, some internet forums are hoping Sony gets cold feet and hastily puts together a State of Play livestream. The Last of Us: Part II fuelled those discussions with rumours of a big reveal last week, but they appear to have been squashed as the right time for an announcement most certainly came and went. We think it's very safe to say that you should not expect any sort of PlayStation-centric news out of E3 2019. Multi-platform games coming to PS4? Yes, most definitely. PS4 exclusives? You'll need to wait a while longer.
The Elder Scrolls VI and Starfield
Funnily enough, we told you not to expect an announcement of The Elder Scrolls VI in last year's edition of this very feature, and yet Bethesda surprised us all with a short teaser trailer. However, Todd Howard himself has stated that neither The Elder Scrolls VI or Starfield will be a part of the publisher's showcase this time around.
We were already pretty certain that both of these titles would be next-gen games, but their absences for 2019 all but confirm that. It's not going to be until at least 2020 before we get a proper look at either one, and with the PS5 on the horizon, you're going to need to buy a new console before purchasing a copy of Starfield.
Major Hardware Reveals for the Next Generation
Microsoft is going to need an answer to Sony's small PS5 reveal back in April, but we think the hardware manufacturer is still going to keep its cards very close to its chest. Neither the PlayStation 5 or the next Xbox are expected to launch until the end of 2020, meaning there's a lot of time in between now and then. We've even got another E3 to go after next week!
As such, don't expect anything major to come out of Microsoft's E3 press conference. We reckon there'll be some sort of teaser video, similar to what it did for Xbox One X at E3 2016, but not a lot more than that. Maybe it'll show off Halo Infinite on the new system, as a way to one-up Sony and get some actual footage out there? We don't know what Phil Spencer has planned, but we'd be very surprised if the company goes any further than what PlayStation revealed just two months ago.
A Good Showing from EA
EA has always had the worst press conference at E3 for quite some time now, so much so that the publisher has decided to ditch the stage show altogether this year in favour of a day's worth of livestreaming focused on a few particular games.
Those games will be Star Wars Jedi: Fallen Order, Apex Legends, Battlefield V, sports titles, and The Sims 4. The publisher leaves enough room for a small amount of hope for new game announcements by stating: "For all EA Play content throughout the weekend, including exclusive gameplay reveals, trailers and breaking news, be sure to stay locked to EA.com." Maybe there'll be one or two reveals, but it doesn't look like EA is setting itself up for something akin to a Mass Effect Trilogy announcement at the show. That's something that would surely demand a true stage presence.
---
Is there anything else we shouldn't expect to show up at E3 2019? Temper our expectations in the comments below.