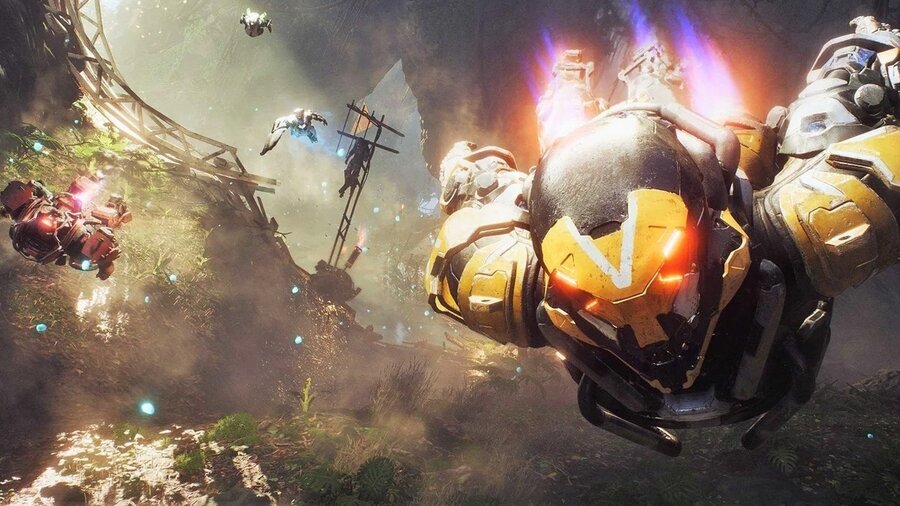 EA has just detailed what to expect from its upcoming Play event, which will feature nearly four hours of livestreamed content across Saturday 8th June. There'll be the typical FIFA and Madden NFL reveals, Apex Legends and Battlefield V news, and even a panel dedicated to The Sims 4. However, there is one EA-published title that doesn't feature anywhere in the schedule: ANTHEM.
Star Wars Jedi: Fallen Order kicks off the event with a very first look at gameplay, followed by Apex Legends which is expected to announce its second season of offerings. Battlefield V is up next, and then the sports titles take centre stage before a panel discussing all things The Sims 4 rounds out the day. Again, no mention of ANTHEM.
There is some hope that the game will feature in some capacity, as the press release goes on to state: "For all EA PLAY content throughout the weekend, including exclusive gameplay reveals, trailers and breaking news, be sure to stay locked to EA.com." It's a small silver lining that'll give the two or so people still playing ANTHEM a glimmer of hope, but after the title went radio silent across social media for an entire month and missed its all-important Cataclysm event for the month of May, things aren't looking good for the BioWare-developed game.
Were you hoping to see some new ANTHEM content at EA Play? Pray for some news in the comments below.
[source ea.com]