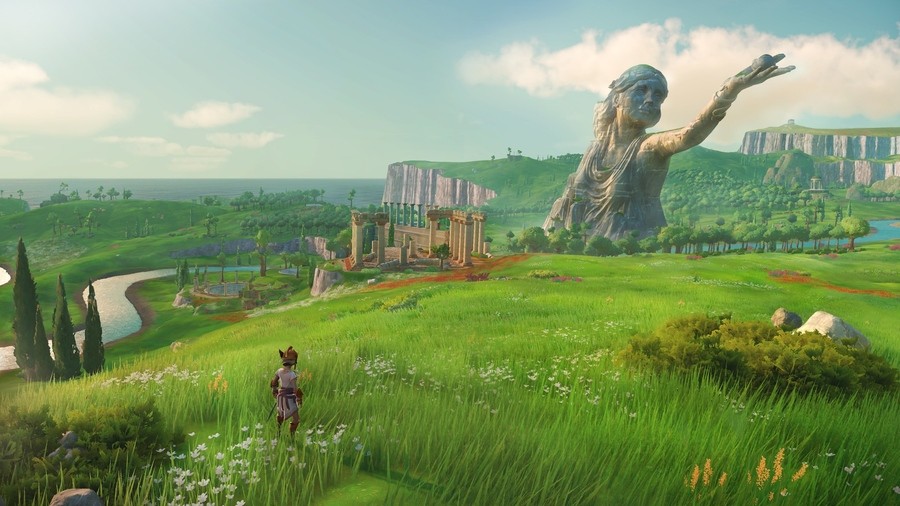 The Ubisoft team behind the fantastic Assassin's Creed Odyssey are working on a brand new title called Gods & Monsters. Its reveal trailer didn't really show us much, but now previews of the game are starting to come out of E3. In particular, Game Informer has written about Gods & Monsters in some detail, confirming that it's an open world action adventure title.
We've broken down the main points below.
You make your own custom character (male or female), named Fenyx
Gods & Monsters uses established open world engine tech from Assassin's Creed Odyssey
Story is told through the words of Greek poet Homer
Gameplay is a mix of open world exploration, environment traversal, action-based combat, and puzzle-solving
Game Informer compares Gods & Monsters to The Legend of Zelda: Breath of the Wild in the way it lets you freely explore
The open world seems quite vast
There is a stamina system similar to the one in Breath of the Wild
There's a lot of jumping and climbing in order to reach specific areas
Fenyx has special abilities, such as telekinesis
Does sound pretty good, doesn't it? Gods & Monsters already has a release date, by the way: the 25th February 2020. Are you looking forward to seeing more? Become a legendary hero in the comments section below.
[source gameinformer.com]