And so the next great battle of our era awaits: E3 2018 is days away, and sides are already being selected. The tribal element to gaming's greatest show is tiring and detracts from the celebratory aspect of the event itself, but there's no getting away from it: a winner will be selected in the heat of the moment – and a victor will leave Los Angeles with its collective head held aloft. So what does Sony need to do to take the W?
The build up to PlayStation's press conference has been unprecedented this year. The Japanese giant's decided to spread the announcements, ditching the pre-show format from last time in favour of daily reveals. The company seems to be experimenting, aware that the event itself is changing. It's already telegraphed exactly what we can expect from its briefing next week: Death Stranding, Ghost of Tsushima, Spider-Man, and The Last of Us: Part II.
It's rare for a company to come out weeks in advance and tell its fanbase the lineup of its showcase, but Sony seems very eager to manage expectations. Last year's show was perfectly adequate, but expectations were through the roof on the back of two of the greatest pressers ever; the company clearly wants to avoid a repeat of that backlash. In truth it hasn't worked: peep inside any popular forum and you'll see barmy predictions ranging from Bloodborne 2 all the way through to Syphon Filter.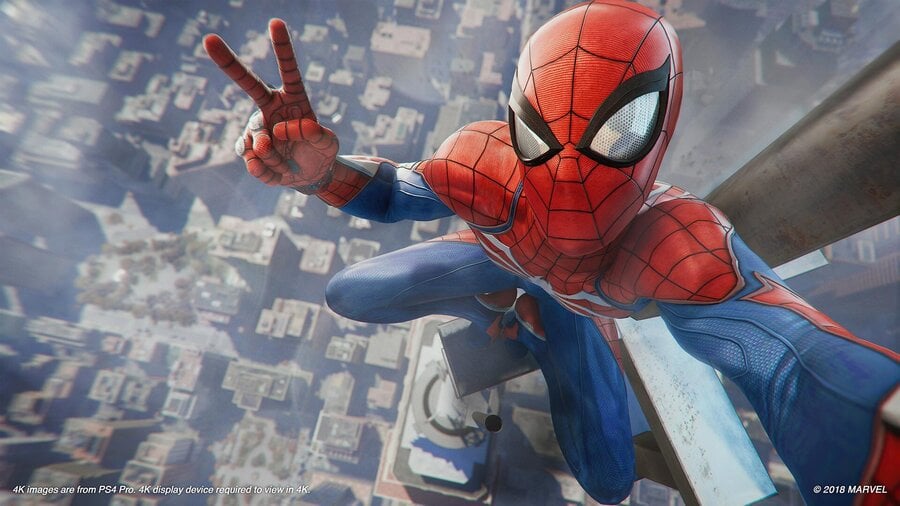 But can the company realistically "win" E3 with four games we've seen before? It's perhaps worth keeping in mind that these are likely to be four of the biggest exclusives of the generation; other publishers and platform holders would give their left leg to have any two of these titles in their showcases, let alone all four of them. It's also worth noting that while we already know about the games, only Spider-Man has been shown in detail previously.
So yes, assuming the games are actually good, they're more than enough to carry the weight of an E3 2018 conference. The crucial part will be the presentation itself: Sony's show will be presented in front of a live audience, but it's unclear what kind of style it's going to adopt. With the greatest of respect to all involved, a roundtable format with Sid Shuman on a sofa in the centre will suck all of the enthusiasm from the room – this still very much needs to be an event.
In many ways, the Japanese giant is up against the unknown. Microsoft, as is parroted annually, is expected to go "all in", and there's no doubt that it's going to have more "surprises" than PlayStation this year, as Sony's held three pressers since Phil Spencer last took to the stage. We're expecting the typical trifecta of Halo, Gears of War, and Forza Horizon from the Redmond firm, but we also suspect the company's going to try and "hand-wave" its first-party "predicament" by quite literally announcing the formation of new first-party teams.
Mainly, we're anticipating an emphasis on third-party from Xbox, though – meaning that the show may make good viewing for PlayStation fans all the same. Cyberpunk 2077 and From Software's new project all look increasingly likely to debut during the Microsoft press conference, and then there's other stuff like Shadow of the Tomb Raider and ANTHEM that will surely be there. There'll assuredly be a lot of stuff, but last year the company showed over 40 games – how many of them can you name right now?
Nintendo, meanwhile, will continue to exist in its own kind of bubble. One of the defining stories we're expecting to come out of this year's show, and what could potentially put a bruise on Sony's efforts, is Fortnite cross-console play, which is inevitable between Nintendo Switch and Xbox and is sure to dredge up old complaints. We had exactly the same thing last year with Minecraft, so it'll be interesting to see whether this "controversy" actually attracts more meaningful attention this time.
Fan favourites like Metroid Prime and Super Smash Bros certainly have the potential to swing things in Nintendo's favour, but it's hard to shake the feeling that it's not really operating in the same cross-section as Sony and Microsoft; the aforementioned will undoubtedly be superb games, but they're so different from the likes of a The Last of Us: Part II that it's hard to put them in the same bracket really. The Mario Maker, as is so often the case, is busy doing its own thing.
Which just leaves third-parties really. It's hard to imagine EA emerging victorious, but a Skate 4 announcement and some good Battlefield V and ANTHEM gameplay could elevate its appearance above insufferable. Ubisoft's been reliable in recent years and a potential Splinter Cell reveal seems very intriguing, while Bethesda and Square Enix have the potential to thrill with major franchises like Fallout and Final Fantasy respectively.
But ultimately we think it's going to come down to that one surprise: does Sony have anything to complement its big four? Those gigantic exclusives are, as mentioned, more than enough to carry its press conference alone – but can it supplement them with, say, a Devil May Cry 5 or a Resident Evil 2 Remake? Has it got that one last thing to sprinkle the icing sugar on top of an already outstanding lineup? We're about to find out.
---
Do you think Sony will win E3 2018? What does it need to do to emerge victorious? Does it even matter at this point, or are you tired of the constant gaming conflicts? Fight it out in the comments section below.
Who do you think will win E3 2018? (77 votes)
Please login to vote in this poll.