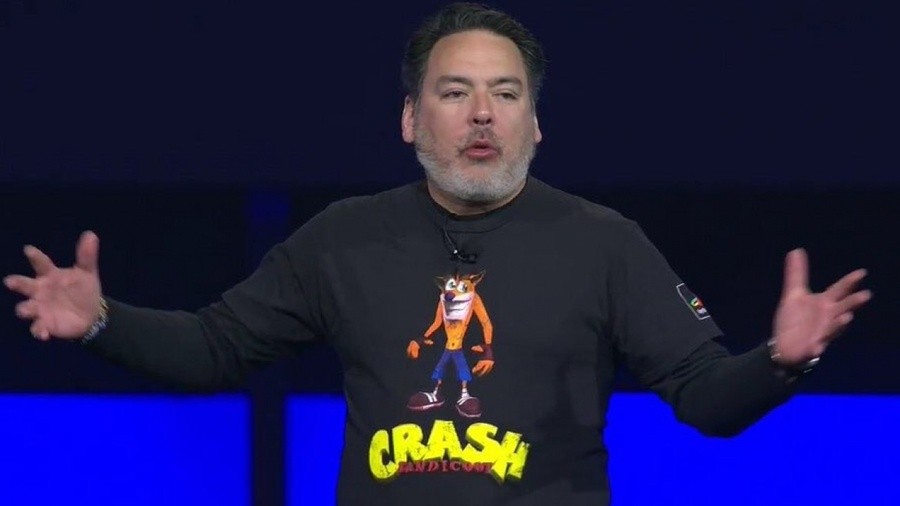 It's been a curious conclusion to the year, we must admit. Back at E3 2017 we pondered whether PlayStation Experience was becoming more important to Sony than the Electronic Entertainment Expo after it opted for a safe but unspectacular presentation in Los Angeles. And then, to our surprise, the platform holder announced that it would be holding a press conference at Paris Games Week on 31st October – mere weeks prior to its annual PSX event in Anaheim.
The news shocked us at the time, and frankly we still don't really understand it. Armchair analysts argue that the manufacturer pulled its plans forward in order to rain on the Xbox One X's parade; we're not sure we really agree with that sentiment. It's true that Microsoft's supercharged system launched days after PGW 2017, but early adopters weren't going to alter their purchasing plans purely because of a new The Last of Us: Part II trailer. Sony would have known that, too.
So why even rock up in the French capital at all? There's certainly an argument that PlayStation is hugely popular in Europe – more so than anywhere else in the world – and as such it's nice to see the manufacturer pop up on the continent from time-to-time, hosting a conference at a more reasonable hour. The problem is that the past four years have set expectations that PSX is a legitimate place for big PlayStation reveals, and not even Sony has the content to support both shows.
This weekend's slightly more muted PSX 2017 proved as much. Even though the communication was very clear from the platform holder that its PlayStation Presents presentation would be a more low-key affair, frustration has predictably poured all over the Internet over the lack of announcements at the show. The reveal of a MediEvil remaster, in addition to virtual reality content for WipEout and The Last Guardian, were honestly more than we expected – but clearly not enough.
It's not the first time that Paris Games Week and PlayStation Experience have seemed to obstruct each other, as a similar story played out in 2015. That year many people complained about PSX 2015's lack of reveals – although it was infinitely better than what we saw unfold the other night – and the company came in for a lot of criticism, despite PGW 2015 playing host to several major reveals like Gran Turismo Sport just weeks prior.
The problem is that Sony can't count on calibrated expectations: fans are insatiable and any kind of livestream or press conference comes with outrageous hopes attached. It's worth remembering that the PlayStation maker hosts more of these kinds of media briefings than any other manufacturer, with Xbox stockpiling all of its ammunition for a single E3 every year, while Nintendo's strategy with Directs is a different thing altogether.
It means that, unfortunately, it's looking like the company is going to have to choose: PlayStation Experience or Paris Games Week. To be fair, the former is about much more than media briefings, with attendees invited to meet developers and play literally dozens of unreleased games. And with the handful of panels and various new trailers, we'd argue that this year's show has been another big success – we've really enjoyed covering it here at Push Square.
But between E3, Gamescom, Tokyo Game Show, Paris Games Week, and PlayStation Experience, not even Sony – with its riches of first-party studios and third-party partners – has enough content to show. And so it needs to decide whether it wants to throw its European fans or bone, or simply double-down on PSX every year. Ultimately, 2017 has proven that, despite a valiant effort on its part, it can't effectively stock them all.
---
Do you agree that Sony needs to pick between Paris Games Week or PlayStation Experience? Where would you prefer it focused its attention? Pick your preferred presser venue in the comments section below.
Should Sony focus on PlayStation Experience or Paris Games Week? (128 votes)
PlayStation Experience
85%
Please login to vote in this poll.