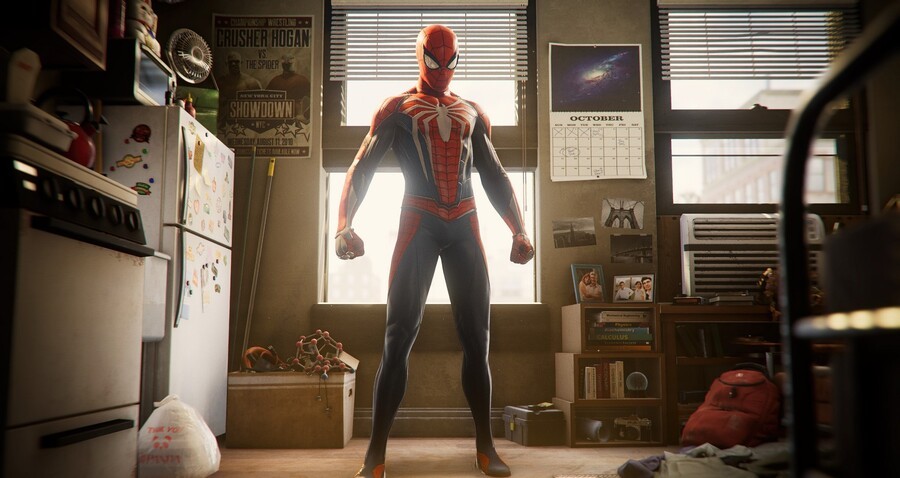 Sony's Paris Games Week 2017 press conference is done and dusted. This year, the Japanese giant opted for a relatively short show dominated by trailers for games both old and new. In many ways, it was a continuation of the company's E3 event earlier in the year, with many of the same titles popping up for air. 
Prior to the presser, Sony had been building quite a bit of hype, but did the PlayStation maker deliver? We've gathered our editorial team to share their thoughts on Sony's latest showing.
Sammy Barker, Editor
I liked that a lot. Sony said last week that "E3 2017 was only half of the story" and it implied that its Paris Games Week 2017 press conference would represent the second act. This was a rapid-pace showcase (around about 40 minutes, I believe) but it was a good one. While some will perhaps lament the lack of new announcements (newsflash: games are hard to make now) practically everything we did see caught my attention. 

Ghost of Tsushima (a title I'm quickly going to have to learn how to spell) is just about the last thing I expected from Sucker Punch, but I'm fascinated to learn more about it – I thought it brilliantly opened the show. But it was the updates on games that we already knew about that most excited me. Detroit: Become Human, with its high-stakes android heist, did little for me at E3 2017 – but while its new trailer made for quite harrowing viewing, it's absolutely the kind of thing I want to see out of Quantic Dream. I don't know whether David Cage will be able to respectfully meander such tough subject matter as domestic abuse, but surely we're seeing the medium mature if we're willing to at least ask the question?
Unsurprisingly, the new footage of The Last of Us: Part II, in tandem with the abovementioned, means that the press conference has come in for intense scrutiny on social media for being far too violent. I must admit I did think Naughty Dog's trailer lacked context, but it left me asking a lot of questions, which I think was probably the point. That said, I'm not sure I agree with the notion that Sony should have toned things down – I feel like its first-party games are speaking to a very adult audience these days, and I've always been of the opinion that the industry can offer more than points and green pipes. Personally, I want these games to challenge me. 

But I think to focus solely on the heavy stuff would be to misrepresent the media briefing. This was Sony once again showing that it has a little bit of everything on its platform, and that's always been the beauty of PlayStation as a brand. Whether it's the wealth of PlayStation VR content on the way or the imagination of smaller projects like Concrete Genie, I think PGW 2017 reminded me why I continue to believe that PS4 is the best place to play. 
Robert Ramsey, Associate Editor
I felt Sony had a solid E3, but a lack of big reveals meant that it was never going to live long in the memory. Once it was over, we all sat here saying "well, there's Paris Games Week later in the year, and then there's the PlayStation Experience after that." The idea that Sony was saving its big announcements for future events seemed entirely plausible at the time -- how else would it make all three of these shows worth watching?
The thing is, the company's Paris Games Week presser didn't offer much in the way of surprises either. The 45 minute conference was stuffed with projects that we've known about for some time -- just like E3. God of War returned for another round, Spider-Man swooped back onto the scene, and The Last of Us: Part II closed things out. There were some great trailers on display here, but again, there was nothing to really make you jump out of your seat aside from that gorgeous Ghost of Tsushima reveal -- my personal highlight of the show by some distance.
Having said all that, I still think this was yet another very good performance from Sony -- the pacing in particular was spot-on. After its hour-long pre-show, the 45 minute presser felt like it was a thoughtful length, and as a result, it never dragged. Bam, here's a trailer, bam, here's a trailer, bam, here's a trailer. While this kind of fast but structured approach is nothing new for the PlayStation maker, it continues to highlight the fact that Sony seems to know what its audience wants. Long gone are the days of execs standing on stage yapping about sales numbers for ten minutes at a time.
But I think what was really hammered home during this event was just how strong Sony's first-party offering is. Many of the titles we saw have been in the oven for quite a while, but when you've got an upcoming portfolio consisting of God of War, The Last of Us, Spider-Man, Detroit, and now Ghost of Tsushima (along with stuff we didn't see, like Days Gone), the future's looking shockingly robust for the PS4 as it enters its fourth year on the market. And as someone who just wants to play good games, that's all I can really ask for.
---
What did you think of Sony's Paris Games Week 2017 press conference? Do you agree with our editors? Whatever your opinion, let your voice be heard in the comments section below.