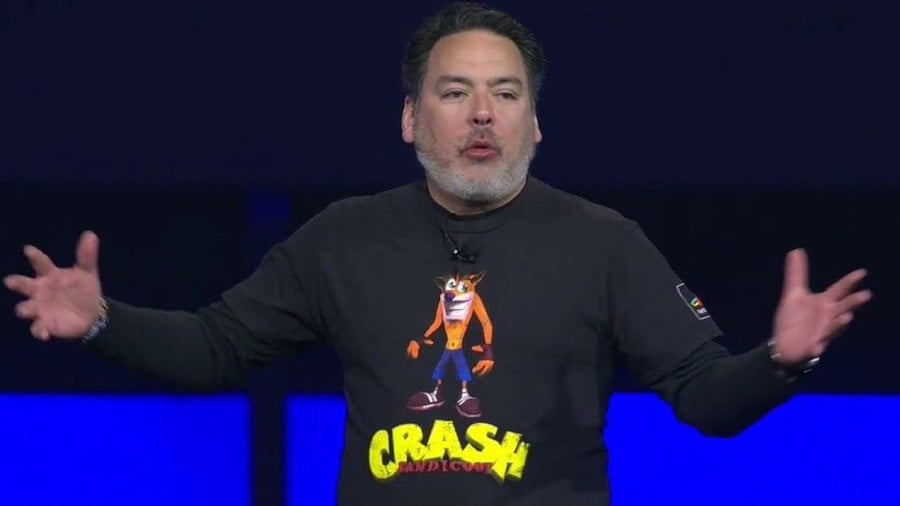 Here's a question worth pondering: is Sony's own PlayStation Experience now more important to the platform holder than E3? Worldwide Studios president Shuhei Yoshida said yesterday that the company held back PlayStation 4 exclusive announcements during its press conference this week, and that we'd learn more about them later in the year. It doesn't take a genius to determine the venue, does it?
E3 is without a doubt the biggest convention in the gaming calendar, but that comes with its own set of drawbacks. The Los Angeles show is noisy, with all publishers and platform holders vying for attention; there's a reason Microsoft pulled its press conference into the weekend, and why EA has been off doing its own thing. In contrast, PSX comes at a quiet time of the year – early December – and gives PlayStation the opportunity to dominate the news cycle.
There's more: while E3 has become a little more fan-focused over the years, with the press conferences opened up to those willing to wait in line and (for the first time ever this year) the public invited on to the show floor, it's still very much a media-leaning event. PSX is the opposite: media do attend the show, of course – but it's primarily laid on for fans to meet and greet their gaming heroes and get hands on time with upcoming games.
The thing is, it's not just Sony that may prefer PSX, but also developers as well. Last year Naughty Dog announced The Last of Us: Part II at the show, and while it was clear that the project was early, it specifically stated that it wanted to reveal the game at PlayStation Experience – it wanted to give fans the first taste of what's to come next. You'd think a huge announcement like that would be saved for E3 regardless, unless the platform holder's priorities are shifting.
Even everyone at Push Square Towers prefers PSX at this juncture. E3's still great, don't get us wrong, but PSX is the only place where you'll see Gio Corsi on-stage talking about Yakuza and holding aloft a Vita. It's just a completely different vibe: casual, laidback, and totally fan-focused. Case in point: Shawn Layden was done up like a dog's dinner at E3 this week – but at PSX he often just sports gaming tees.
And the other thing about PSX is that Sony can actually profit from it. The platform holder sells tickets for the show, and while it's all very affordable, it's actually in its best interests to focus on PSX ahead of E3. Which all culminates in a pretty strong argument for the Japanese giant favouring PSX over E3. But do you think its priorities have changed at all? Is PSX the focus now – or does it treat them both equally?
---
What do you think is Sony's priority: E3 or PSX? Is there even enough content to fill both shows fully? Drop a megaton in the comments section below.
What's more important to Sony? (132 votes)
PlayStation Experience
60%
They're equally important
33%
Please login to vote in this poll.