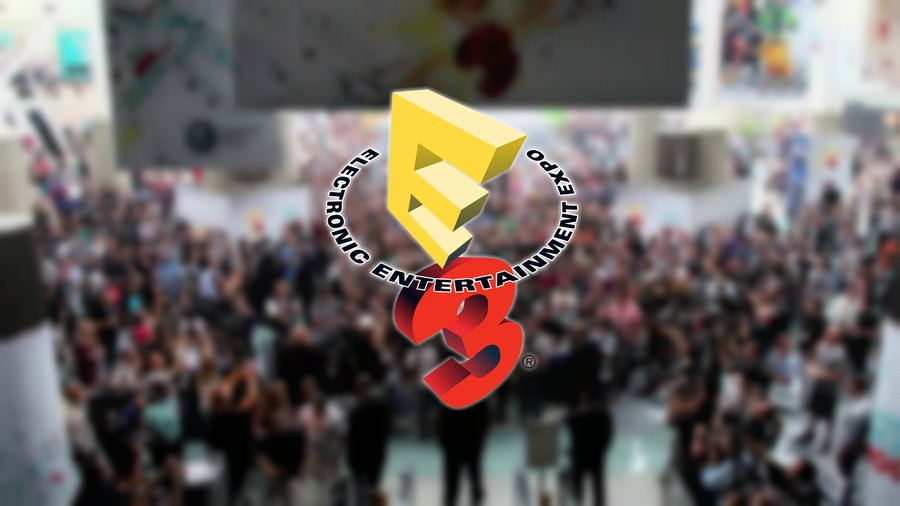 E3 2017 is over, but the post-mortem will trundle on for a few more weeks yet. We thought it'd be interesting to look back at the ten stories that defined the show during the past seven or so days, and present you with the top ten things that we learned about PS4 over the course of the convention. Let's dig right into it.
ANTHEM looks too good to be true
ANTHEM looked really good when it was shown during Xbox's press conference, but we wonder whether the footage we saw will be representative of the finished product. Obviously, much of it was heavily scripted. We're not expecting the final game to be absolutely stuffed with dynamic wildlife and and we certainly don't expect it to look as graphically impressive as it did on the big screen, but again, that doesn't change the fact we're left wondering. BioWare has said that ANTHEM is aiming for a fall 2018 launch, and for us, that just casts further doubt on the project living up to what was shown. We're keeping our expectations tempered for this one.
PS4's widening its net in the hunt for 100 million units
With a whopping 60 million units already in the bag, Sony's beginning to cast its net a little wider with the PlayStation 4, as it looks to scoop up the stragglers and more casual gamers. PlayLink is an excellent example of that: a line of first-party titles – spanning crime thriller Hidden Agenda through to party title That's You – which can be played using a smartphone. It's also aggressively targeting the budget market with family friendly releases like Knack 2 and Everybody's Golf, while simultaneously continuing to satisfy its core audience with blockbuster first-party titles.
Assassin's Creed Origins is a full-on action RPG
These days, you can't escape the influence of role-playing games. From levelling up and skill trees to dialogue choices and loot, RPG systems and mechanics are everywhere. They've been seeping into Assassin's Creed for years, but with Assassin's Creed Origins, it's like the series has finally gone full-blown action RPG. All of the things that we just mentioned are present: enemies have levels, you've got vast skill trees to explore, and equipment plays a bigger part than ever. Throw loads of side quests and even a completely overhauled combat system into the mix, and you've got a surprisingly different Assassin's Creed experience. Here's hoping it all works out.
PlayStation VR isn't dead yet
Quite the opposite, in fact – PlayStation VR had a great week at E3 2017. While many had worried that Sony may ditch the device early doors, it actually refreshed the virtual reality headset with an impressive roster of new releases, from third-party blockbusters like The Elder Scrolls V: Skyrim VR to original first-party experiences like The Inpatient. And with titles like DOOM VFR, Bravo Team, and Moss also on the way, the future looks bright for the Japanese giant's pricey peripheral.
God of War has a big bloody snake monster
Forget about daddy issues, Kratos and his son Atreus have serpent issues – the kind that live in the sea and grow to be about 100-feet tall. As part of a trailer showcasing God of War's new combat options, the bald badass comes face-to-face with the Midgard Monster, who's better known as Jörmungandr. Norse lore tells of a fishing trip involving Thor, in which he baits the snake and banishes it to the bottom of the ocean. But further bouts between the Thunder God and the World Serpent are foreseen, and we'd bet our mythical hammer on Kratos sticking his burly beard where it doesn't belong.
Beyond Good & Evil 2 is real (kind of)
Beyond Good & Evil 2 has been announced. Again. Those of you with memories longer than a pig thing may recall that the title was actually revealed in 2008, although the Ubisoft Montpellier developed title looked different back then – it wasn't so potty-mouthed, for starters. While there's a case to be made for this year's re-reveal being one of the best surprises at E3 2017, creator Michel Ancel's admitted that it's at "day zero" of development. That's dev speak for "it doesn't exist yet and will probably never release". We're looking forward to the re-re-reveal at E3 2026.
Sony doesn't want you to play with other consoles
Cross-console play is apparently a thing now, and the market leader doesn't want in. Microsoft revealed during its press conference that it's unifying the Minecraft universe across various platforms – although it failed to mention the fact that it wants you to sign in using an Xbox Live account. Nevertheless, sporting sensation Rocket League followed up with a similar announcement minus small print, and then PlayStation Europe chief Jim Ryan said some very stupid things in subsequent interviews. The reality is that Sony doesn't want other platforms to leverage the PS4's enormous install base in order to prop up their online communities, and it should probably stop dancing around the subject and be honest about it.
Ubisoft is sticking to its blueprint
By this point we all expect Ubisoft's games to follow a certain blueprint. When you look at Assassin's Creed, Watch Dogs, Far Cry, and Ghost Recon, the similarities in design and structure are abundantly obvious. Assassin's Creed Origins even has an enemy-spotting drone in the form of a bloody eagle for goodness' sake. But there's a reason the publisher sticks with its formula, and that's because it works. At E3 2017, perhaps unsurprisingly, Ubisoft continued to showcase its now trademark blueprint. Newcomer Skull & Bones is essentially Assassin's Creed IV: Black Flag without the Assassin stuff, and even Beyond Good & Evil 2's reveal couldn't escape the mention of a "seamless online world".
Japan's brilliant 2017 looks set to continue
Japanese games didn't really factor into any of the big publisher press conferences, but they definitely had a presence at the Los Angeles expo all the same. This year has been incredible for titles from the East: we've had the likes of Gravity Rush 2, Yakuza 0, Tales of Berseria, Nioh, and Persona 5 knock it out of the park near the start of the year, and they've since been joined by titles such as Tekken 7, Toukiden 2, and many others - but it isn't over yet. Ni no Kuni II: Revenant Kingdom, Gundam Versus, Final Fantasy XII: The Zodiac Age, Yakuza: Kiwami, and a bunch more Japanese titles are all hitting PS4 before the year is out. At this rate, 2017 really will be remembered as the year that Japan returned to home consoles with a vengeance.
Spider-Man could be PS4's most successful ever exclusive
The writing's on the wall isn't it? Assuming Spider-Man lives up to the hype and turns out to be something special, it could quite easily become the most successful PS4 exclusive ever. We've all seen how well Marvel movies perform at the box office, and we have to imagine that there's some crossover there when it comes to gaming. Factor in the seemingly evergreen popularity of open world titles alongside the rampant success of the PS4, and we reckon Sony's going to be laughing all the way to the bank with this one. Exclusives like Uncharted 4: A Thief's End and Horizon: Zero Dawn have really resonated with the PlayStation crowd and have gone on to sell millions of copies, but neither of them boast a name as big as Spider-Man.
---
What were the stories that you felt defined E3 2017 this year? Were there any announcements or interviews that particularly surprised you? Look back over the past few days in the comments section below.