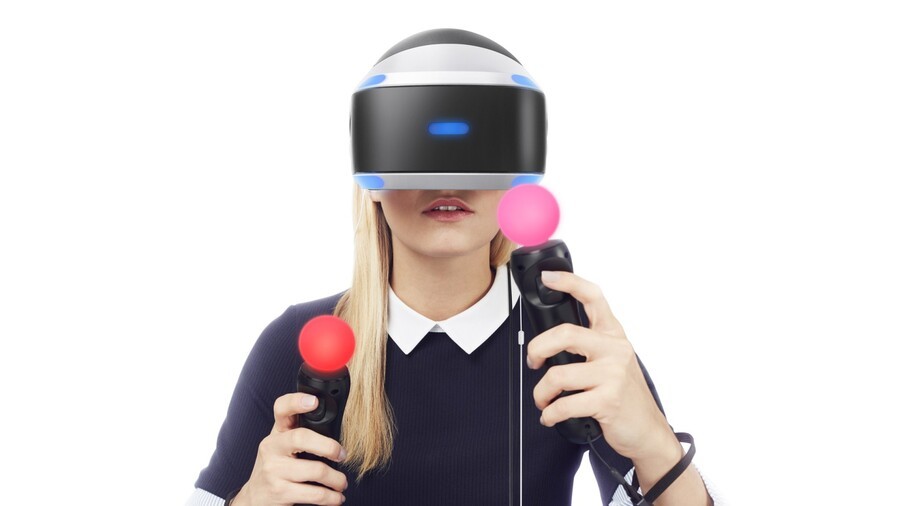 Looking back over our hopes and fears for E3 2017, it's clear that there was a recurring theme among virtually every Push Square staffer: what if Sony just kinda forgets about PlayStation VR? There's obviously a precedent there: many feel that PlayStation Vita didn't get the full-scale push that it deserved, and other add-ons like EyeToy have gotten brushed under the carpet quite quickly.
But you can't say the same applies to PlayStation VR – at least not this year. Following the release of Farpoint a few months back, the Japanese giant had to reveal a new slate of virtual reality releases for us to look forward to, and it did just that. The company announced a range of releases, big and small, that span a wide gamut of genres and styles.
From the big publishers, there's the likes of DOOM VFR and The Elder Scrolls V: Skyrim VR – two huge, meaty games that will keep you occupied for hours rather than minutes. The latter may be a game you've played before – and bought multiple times already – but if nothing else, it proves that PlayStation VR can handle lengthy, full-scale games just as well as smaller experiences.
Then there's the ports from other headsets: SUPERHOT VR is a game that we've waited absolutely ages to play, and we can't wait for that to arrive this summer. And the new original ideas: Moss looks like an absolutely brilliant puzzle platformer, and we'll have hands on impressions of that from the show-floor in the coming days.
And as for the first-party support, Sony actually announced quite a lot: Bravo Team is a new cover-based shooter that takes advantage of the PlayStation VR Aim Controller; The Inpatient is a narrative thriller that acts as a prequel to the events of Until Dawn; No Heroes Allowed! VR is a more light-hearted strategy game with a strong sense of humour.
And there's more on the show floor: the likes of slot racer Tiny Trax from FuturLab, for example, and sports game Sparc from CCP Games. It's a lot of software, and it proves that Sony still very much has faith in PlayStation VR and is continuing to invest in its future. It hasn't even announced new projects from London Studio and Manchester Studio yet, even though we know both are in development.
Perhaps the only disappointment – and this may come as a surprise to some of you – is that Microsoft didn't throw its hat into the space. With virtual reality already proving such a niche proposition, more players can only be a good thing – and you're already seeing Oculus, Valve, and Sony collaborating to some degree for the good of the fledgling tech.
It would have given the medium an even wider audience if Xbox were to get involved, but it doesn't seem to be part of Redmond's plans for the moment. Nevertheless, it's good to know that virtual reality isn't going anywhere, and we're really looking forward to trying out many of the abovementioned titles in the weeks and months to come.
---
Do you think that PlayStation VR is having a good show at E3 2017 this week? Were you surprised by just how much content is coming to the headset? Has it convinced you to keep a closer eye on virtual reality? Enter a different dimension in the comments section below.