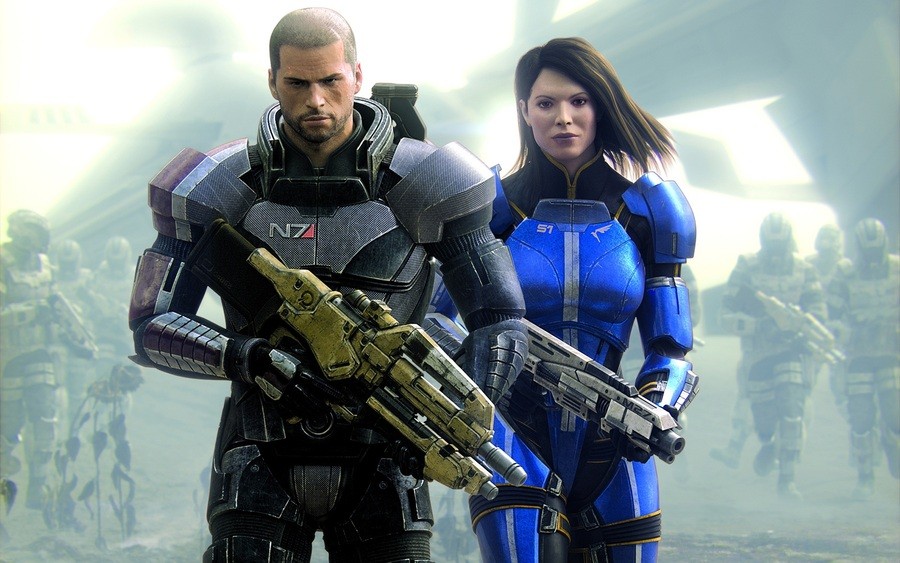 It's difficult to think of many last-gen properties that fully deserve to be remastered for the current generation. The Uncharted Collection is a good shout, and titles like Skyrim are arguably too popular to ignore - but the continued absence of a Mass Effect Trilogy remaster has always baffled us.
This is a story that goes all the way back to 2014, when a BioWare employee strongly hinted at a remastered trilogy on NeoGAF. Fast forward two years, and we've heard little more about the potential porting project - until now.
In an interview with Game Informer, EA executive vice president Patrick Soderlund has said that the publisher is now "actively looking at it". Soderlund states: "I can't announce anything today, but you can expect us most likely to follow our fellow partners in Activision and other companies that have done this successfully."
It's worth noting that at E3 2015, Soderlund said that the publisher wasn't interested in remastering older titles, and that it would rather focus on new bits and pieces. Things have clearly changed since then, with the EA boss admitting that "there is proof in the market that people want it". No kidding!
Regardless of Soderlund and the company's u-turn on the matter, we're just happy to hear that the publisher's looking into it. After all, the original Mass Effect games - especially when taken as a complete trilogy - are right up there with some of the best titles on the PlayStation 3. If it really is happening, we'd expect to hear something more concrete relatively soon, seeing as Mass Effect: Andromeda is supposedly launching in the first quarter of 2017.
Are you glad to hear that EA has changed its stance? Board the Normandy in the comments section below.
[source gameinformer.com]