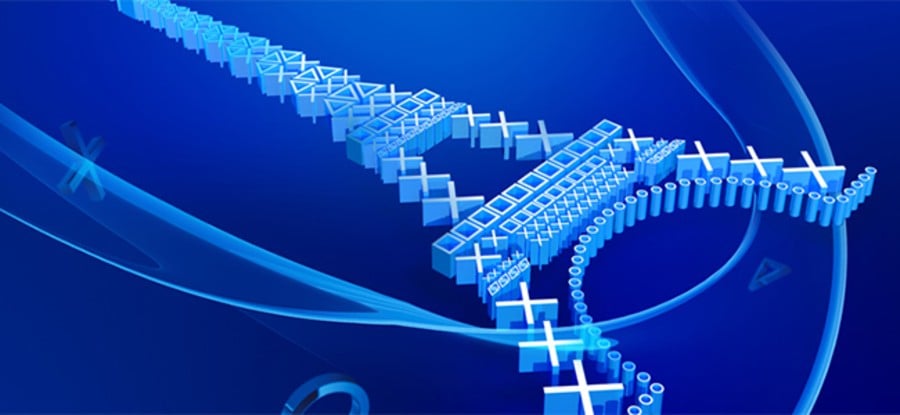 Sony's said that next week's Paris Games Week press conference will be comparable to a Gamescom media briefing. The platform holder skipped its annual stage show in Cologne this August, as it felt that the event was too close to E3 2015. There were mere weeks between the two major conventions, so it based its decision upon sound logic – but it's been a long wait since that staggering show in Los Angeles earlier in the year. Fortunately, its first ever French foray awaits, and we're expecting some big announcements to be made by the firm in the capital next week. As is always the case with these conferences, we've compiled some of our predictions below – but feel free to share your own speculation in the comments section.
First-party comes first
Sony actually started its E3 2015 press conference on time this year, but we're not expecting SCEE to be anywhere near as punctual. English executive Jim Ryan will surely saunter on stage five to ten minutes late, but once his initial pre-amble is over, we're expecting the organisation to begin its briefing with a bang. Recent presentations from the platform holder have been extremely well paced, and we doubt that this will be any different.
Unlock the Cage
We've known that Quantic Dream is making a PlayStation 4 game before Beyond: Two Souls was even released, and with Paris Games Week taking place in its home town, we'd be shocked if the ambitious developer didn't put in an appearance. Rumours suggest that the studio's new game is named Singularity, and will tackle similar subject matter to its legendary Kara tech demo. We reckon that this announcement is a lock for the show – but the great thing about director David Cage and his team is that you can never quite be sure what it's going to have to offer.
Vrooom
There's some debate over whether Gran Turismo 7 will actually be shown at Paris Games Week, but it makes logical sense to us. Crazy creator Kazunori Yamauchi has suggested that the title will launch in 2016, and the market for this series is mostly in Europe these days. Granted, the franchise is big enough to warrant its own reveal event – that's exactly what happened for Gran Turismo 6 – but we reckon that getting word out about a sequel before the holidays could have a profound effect on PS4 sales across Continental Europe this Christmas.
The one rule of DriveClub…
… Is that nobody mentions the launch. The release of DriveClub was a shocking moment for Sony and Evolution Studios, but the game's really come into its own since then. The team's been quietly teasing an upcoming update for the title over the past couple of weeks, and all signs suggest that it will be announced at Paris Games Week. We're expecting a second Season Pass, with new locations, cars, and tour events lined up. Actually, we're not sure whether a game has ever received two Season Passes before, but this release's first was so good that we're surprisingly open to the idea.
This is Uncharted
Naughty Dog's probably done showing Uncharted 4: A Thief's End's single player campaign for the time being, but there's still a multiplayer mode that we haven't seen. The beta's set to begin on 4th December, which is actually a couple of days before PlayStation Experience. As such, Sony has to reveal the online component at some point, and what better place than Paris Games Week? The platform holder will probably discuss what you can expect from the forthcoming server stress test – and won't miss out on the opportunity to remind everyone that you can guarantee access by purchasing.
Dreams a dream
The most curious announcement at E3 2015 is set to get its coming out party at Paris Games Week. Media Molecule said that it revealed Dreams earlier in the year in order to pique the curiosity of its fans, with more firm information set to be announced in France. We reckon that the LittleBigPlanet developer will probably show off the title's creation tools, while simultaneously attempting to explain what the game actually is. We wouldn't be surprised if it also revealed some kind of beta, as it said that it was working on something like that earlier in the year.
On the Horizon
We wouldn't expect anything major on Horizon: Zero Dawn, but the game is being made in Europe, and Guerrilla Games will probably want to remind people that it's on the way. As such, a short sizzle trailer probably makes sense for Paris Games Week, perhaps briefly showing off a new environment or weapon. Don't expect to see much from this promising adventure – just enough to keep your juices flowing.
The delicious digital games
RIME, Alienation, Shadow of the Beast: there are so many smaller exclusives in production for the PS4 that we deserve updates on. We'd like to think that all three of the aforementioned will be dated, while Michel Ancel's almost-forgotten WiLD surely has to appear – the developer's based in France, after all. The big one, though, will be No Man's Sky: there have been rumours that it could get a surprise release on the day of Sony's press conference, and that would be a megaton of the highest magnitude. Whatever happens, though, we expect more titles on this kind of scale to be announced.
Living a virtual reality life
We're slowly starting to see the first trickle of games announced for PlayStation VR, and while we don't expect the platform holder to spend too much time on the headset again, we reckon that we'll probably get one big first-party announcement – probably from London Studio this time. The developer's been toying around with tons of tech demos for the peripheral, but it's probably about time it showed something a little more fleshed out. Paris Games Week sounds like a good venue for that – especially if Sony wants to maintain hype for its helmet heading into 2016.
Ain't no party like a third-party
While there's been much less criticism aimed at Sony's first-party output following E3 2015, it doesn't disguise the fact that the platform holder's relying on third-party partnerships to carry it through the Christmas period. We're expecting obligatory appearances from some of the manufacturer's biggest co-marketing partners during next week's briefing, then – but hopefully there'll be a handful of new titles to complement the familiar favourites.
The co-marketing collection
There's no way that Sony's going to let a press conference come and go without pimping Star Wars Battlefront and Call of Duty: Black Ops III. Both games – which are being marketed heavily by the manufacturer – are due out weeks after the briefing, and the platform holder will be sure to remind everyone of that. Destiny could put in an appearance, too – but after popping up at every single PlayStation presentation since February 2013, we're struggling to determine what it could actually show. Maybe the fine folks at Bungie will get some respite until PlayStation Experience.
Here comes a new challenger
There are still two characters to be announced for Street Fighter V, and we have to imagine that they'll be revealed at Paris Games Week and PlayStation Experience respectively. This game's getting close now, and is easily the biggest third-party exclusive in the PS4's growing stable. So, while we haven't the foggiest who could be joining the fight this time out, we're expecting that at least one new brawler will be unveiled in the French capital next week.
Primal carnage
This prediction isn't based upon anything other than the fact that it seems to make sense. Far Cry Primal was announced with a surprise February release date recently, which means that Ubisoft only has four or so months to properly show off the pre-historic foray. What better way to get the boulder rolling than with a gameplay reveal at Paris Games Week? There's a chance that Sony may have struck some kind of marketing partnership with this game – it did the same with Far Cry 4, remember – so it could end up a pretty solid fit for the manufacturer's media briefing.
Push Square Enix
One of the surprise additions to Square Enix's already sizeable Paris Games Week showing is Nier New Project, a game which we've seen very little of since E3 2015 earlier in the year. We'd assume that if this product's ready for the prime time – which it sounds like it may well be – Sony will want to spotlight it, as the Platinum Games developed exclusive could end up being a big deal for the PS4. It may not be the only title that the Japanese publisher has to show, though – Hitman, for example, is a release that's set to feature prominently in France.
All of the initiatives
No PlayStation press conference would be complete without a spot of corporate back slapping, and while Sony's gotten much better at keeping this kind of thing to a minimum, we doubt that it will be able to resist flaunting its sales numbers. Of course, in addition to a bit of boasting, we wouldn't be surprised if it shared a little about the future of PlayStation Plus – and perhaps a firmware update road map for the PS4.
Sell us on the sales
Sony doesn't really need to remind anyone that the PS4's selling extraordinarily well, but it may take a moment to boast during its Paris Games Week media briefing. The last we heard, the console had shipped 25 million units, and that was accurate as of 30th June. Seeing as the summer was probably a slower month for sales, it'll probably be hovering around the 28 million units mark right now, which would be an extraordinary achievement. And with a price cut and the holidays still to come, it will easily soar way over the 30 million units milestone before we all sing Auld Lang Syne.
Firm up the firmware roadmap
We've just had a pretty big PS4 firmware update in the form of v3.00, but it was quite disappointing all in all. While features like Communities have been well received, they're half-baked and the console's still missing core functionality like online notifications. Paris Games Week could prove an opportunity for the company to commit to a roadmap of system software releases, and it's something that we're half hoping and half expecting it to do.
Plus one
Sony's big Paris Games Week press conference is set to take place right around the time that it would normally announce its PlayStation Plus lineup, so there's a good chance it'll use its press conference as an opportunity to unveil the roster. It would be really nice if it included a couple of big budget PS4 games as part of the selection to prove that it's been listening closely to feedback, but we'll have to wait and see on that front. Either way, it's announced subscribers' free games at E3 and Gamescom before, and the timing does match up here.
---
Those are our predictions for Paris Games Week, but we want to read your thoughts on the forthcoming media briefing? Will the Japanese giant bring the heat, or are you expecting a shoddy show? Talk it out in the comments section below.
How hyped are you for Sony's Paris Games Week presser? (89 votes)
I can't sit still I'm so darn excited
28%
I'm moderately enthusiastic
48%
I'll watch if I'm doing nothing else
9%
I couldn't care less in truth
7%
Please login to vote in this poll.