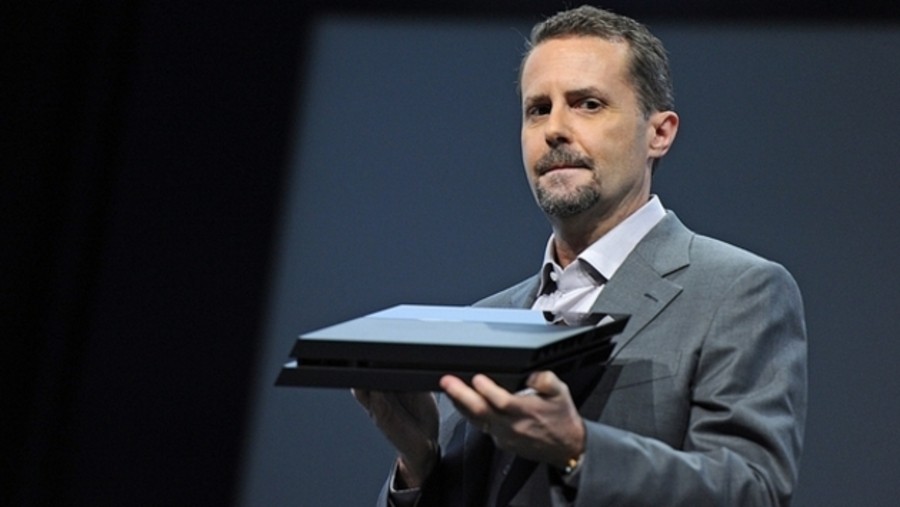 With E3 hype now flowing through our veins and kicking our minds into overdrive, we thought that it might be nice to invite you lot, the Push Square community, to join in on the fun. The bottom line is that everyone likes to predict what'll happen at the biggest gaming event of the year, so we've put together twenty yes or no questions for you to have a crack at. The questions cover everything from press conferences to release dates, and when E3's over, we'll return to these predictions and find out whether the Push Square community got them spot on or dead wrong.
All you have to do is read each question carefully, and then vote yes or no each time. Voting will close as soon as Bethesda's E3 press conference begins on Monday, which means that you've got roughly two days to get your predictions in.
Will the Push Square community beat E3 to the punch before the Los Angeles expo has even begun? It's time to find out.
---
Question 1: Arguably Sony's biggest upcoming exclusive title, Uncharted 4: A Thief's End is destined to get a showing at the company's E3 2015 press conference. We know that it's set to launch in 2016, but there's no concrete release date yet.
---
Question 2: Sony's storming into the world of virtual reality with its own headset, Project Morpheus. The company's set to showcase the peripheral quite heavily at its E3 2015 press conference.
---
Question 3: Understandably, the benefits of virtual reality are had to demonstrate to live audiences. With Project Morpheus, Sony will have to detail how the headset works somehow.
---
Question 4: Sony recently described the PS Vita as a 'legacy system', and the Japanese giant seems to have left the fate of the handheld device's to third-party publishers.
---
Question 5: Tearaway Unfolded is coming to the PlayStation 4 in the near future, but we know that LittleBigPlanet creator Media Molecule has been working on an unannounced project for quite some time.
---
Question 6: Exclusive games are all the rage these days, with consoles regularly being judged by their promised upcoming exclusive titles. Sony's known for its stable of first-party developers who create such games.
---
Question 7: Sony will undeniably push third-party software at its E3 2015 press conference, as it has multiple co-marketing deals with various publishers.
---
Question 8: Guerrilla Games, the studio behind the Killzone franchise, has been working on an unannounced project for some time now.
---
Question 9: Persona 5 is a PlayStation exclusive title, but we've heard next to nothing about the game's Western release plans.
---
Question 10: No Man's Sky has been hanging around for quite a while now, so it's about time that we got a better look and some concrete details regarding Hello Games' massively ambitious PS4 project.
---
Question 11: Announced just before E3, Fallout 4 is set to rock the Los Angeles expo at Bethesda's press conference. However, there's been much speculation over when the post-apocalyptic adventure will actually launch.
---
Question 12: Once upon a time, Ubisoft's press conferences were pretty much a laughing stock due to either beyond awful hosts or terrible presentations, but the French publisher's picked up decent form in recent years.
---
Question 13: EA is notorious for bringing celebrities of the sporting variety on stage during its E3 press conferences. With the publisher's habit of showcasing its array of annual sports titles, many livestream viewers choose to tune out during these particular segments.
---
Question 14: A PS4 port of the PC port of Final Fantasy VII is coming to Sony's latest console at some point, but as per usual, publisher Square Enix has kept things quiet.
---
Question 15: We know that the next Mass Effect game is in the works, but we've neither seen nor heard virtually anything official regarding the sci-fi sequel.
---
Question 16: Metal Gear Solid creator and legendary developer Hideo Kojima is reportedly in the bad books with publisher Konami. His current situation remains something of a mystery as we approach the release of Metal Gear Solid V: The Phantom Pain.
---
Question 17: Star Wars: Battlefront will be a big deal when it launches around the same time as the newest film in the franchise later this year, so it may make its presence felt at E3 2015.
---
Question 18: PS4 architect Mark Cerny has become a fan favourite industry personality. He worked on PS4 launch title Knack, but it's unclear what project the visionary is currently assigned to.
---
Question 19: You knew this one was coming. Rumoured, as always, to be at this year's E3, The Last Guardian is now a thing of myth and legend.
---
Question 20: Something of a tradition for Sony at this point, the company, for whatever reason, tends to be late to its own press conferences.