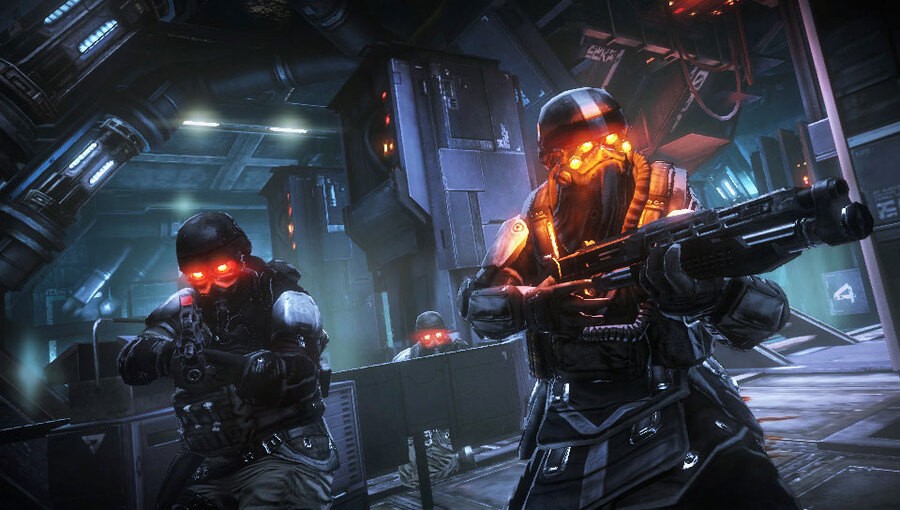 Sony's been pretty coy about the possibility of PS Vita TV launching in Western territories – but there's a chance that Guerrilla Cambridge may have let the Helghast out of the handbag. A PlayStation Blog post detailing upcoming Killzone: Mercenary updates notes that the British-based studio is busy beavering away on support for the diminutive device. Why would it say such a thing if the micro-console wasn't heading overseas?
Granted, the first-person shooter is also available in Japan, where Sony's smallest ever system is proving pretty popular, but it still strikes us as a strange thing to point out in a Western focused message. The manufacturer has hinted that it's been quietly surprised by the positive reception to the dinky unit in Europe and North America, but has also suggested that it would need to research the markets more thoroughly before bringing the pocketable platform overseas.
Nevertheless, you'll have plenty to do on your existing PlayStation Vitas while you wait for more information. Senior producer Mark Green has revealed that Killzone: Mercenary will be getting a new patch imminently that brings the overall file size of previous updates down, allowing your overpriced memory card to breathe a big sigh of relief. A fourth fix will follow in January, helping to reduce connectivity issues in the multiplayer portion of the game.
Then, sometime in early 2014, a further patch will add two free multiplayer maps, an offline Botzone option, and new Guerrilla Warfare modes. This will all be complemented by further fixes and refinements throughout the year. It's nice to know that another first-party Vita exclusive is upholding Soul Sacrifice's reputation of outstanding post-release support. Are you still playing Killzone: Mercenary? Are there any updates that you'd like to see added? Fire your thoughts in the comments section below.
[source blog.eu.playstation.com]