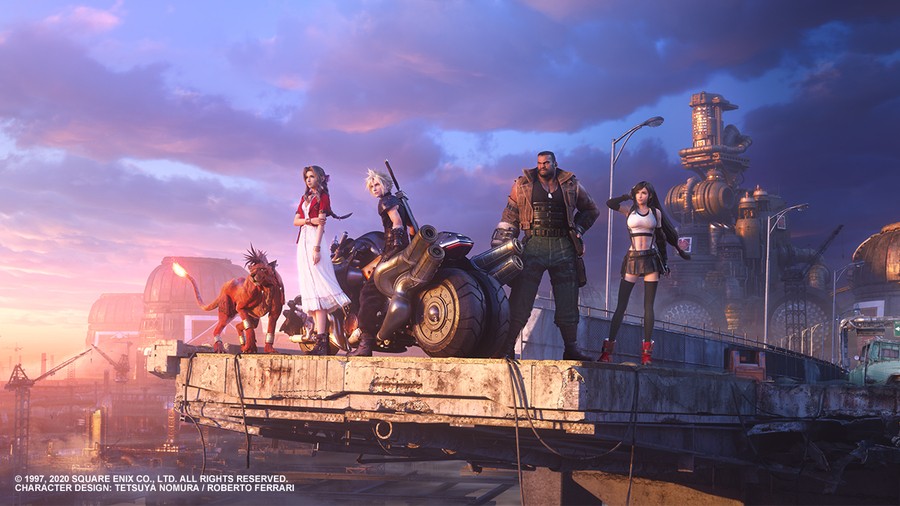 To think we would be playing Final Fantasy VII Remake in less than a month's time if it hadn't been the subject of a delay. We've just about managed to get over the unfortunate pushback to April, and this new piece of key art has us feeling all nostalgic in the process.
We've got the iconic Cloud Strife aboard his motorbike taking centre stage while Tifa, Barret, Aerith, and Red XIII stare off into the distance. With Midgar taking up the vast majority of the backdrop, it's a lovely little image which will probably be plastered across various PC home screens by the end of today. Don't forget that Final Fantasy VII Remake now releases on PlayStation 4 on 10th April 2020.
Are you just as hyped for Final Fantasy VII Remake as we are? Gaze off into the distance in the comments below.
[source twitter.com]