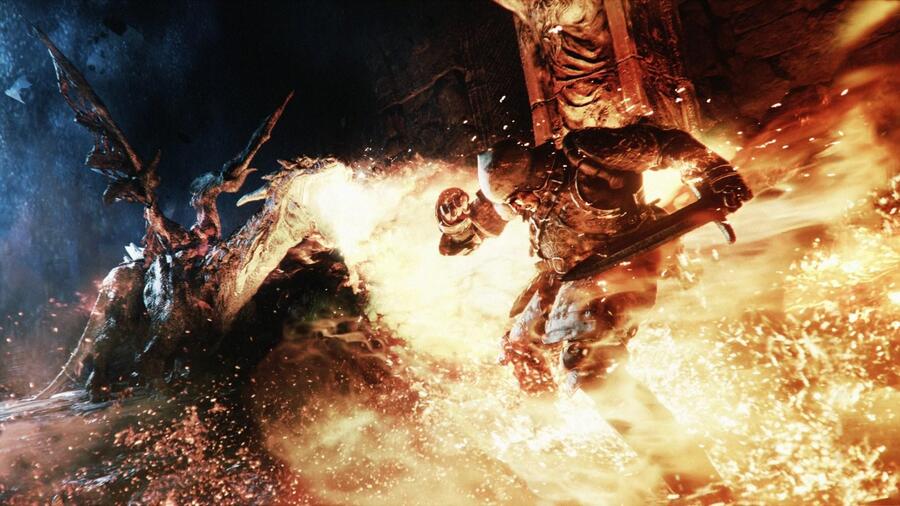 Deep Down was announced all the way back at the PlayStation 4's original reveal event in February 2013, and six years later, it has never seen the light of day. The only glimpse we got of the game was a single slice of gameplay footage, but the project has gone completely dark since then. The assumption now is that the title was cancelled a number of years back, despite a handful of trademark registers in the time since. Although, Capcom's Yoshinori Ono says that the concept hasn't been given up on completely.
Speaking with Eurogamer, Ono said: "The original team is clearly no longer together at this point, but people might have noticed that we've kept the trademark registered, and it's not been completely given up on. Every year we examine titles we're doing in future, and we bring up projects to approve and move forward. There's not much I can say about it, but if you've noticed we've kept the trademark it means we haven't given up on the title completely."
These comments may give hope to those still keeping Deep Down on their wishlist, but even if the project does manage to release, it's clear that it'll look vastly different to what was shown more than half a decade ago. With the original team gone at this point, we think this is a game you can very safely forget about. And at this point in the generation, the publisher would probably want to get it up and running on next year's PlayStation 5.
Are you hoping that Deep Down is still a thing? Do you want it to return on PS5? Cling to your sword in the comments below.
[source eurogamer.net]