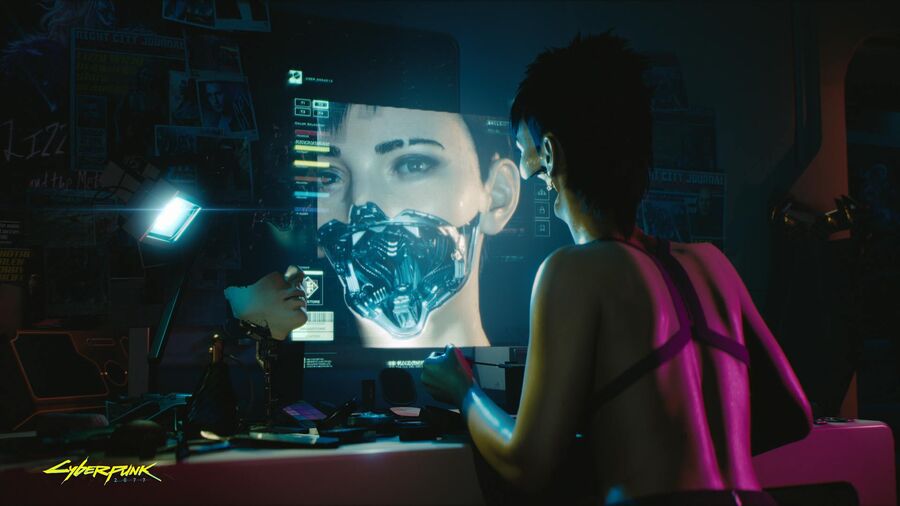 Another day, another Cyberpunk 2077 rumour. CD Projekt Red's highly anticipated sci-fi RPG seems to be one of those games that generates a lot of hearsay, some more plausible than others. It was only a few days ago that a rumour was going around suggesting a 2019 release date for the game is on the cards which, let's face it, is extremely unlikely.
The latest word on the street, however, suggests that entertainment mega star Lady Gaga will be lending her talents to the title. This comes from French website Actugaming, which claims it's heard from a source that the singer/actor was spotted at the developer's offices. A rough translation (thanks, Reddit) reads, "sources close to the studio say she was seen there and did a mocap performance. Everything else is uncertain, but there's a good chance she's going to be in the game in some capacity."
In addition, the official Cyberpunk Twitter account replied to one of Lady Gaga's old tweets. It's an odd exchange, but here it is:
Stranger things have happened, we suppose. It's possible she'll be an in-game performer, maybe belting out an original song for the game, but we're veering into speculation territory now. There's not exactly much to go on, so it could still be a load of nonsense. What do you think of this? Is Lady Gaga going to appear in Cyberpunk 2077? Write a bad romance in the comments below.
[via gamesradar.com, actugaming.net, twitter.com]