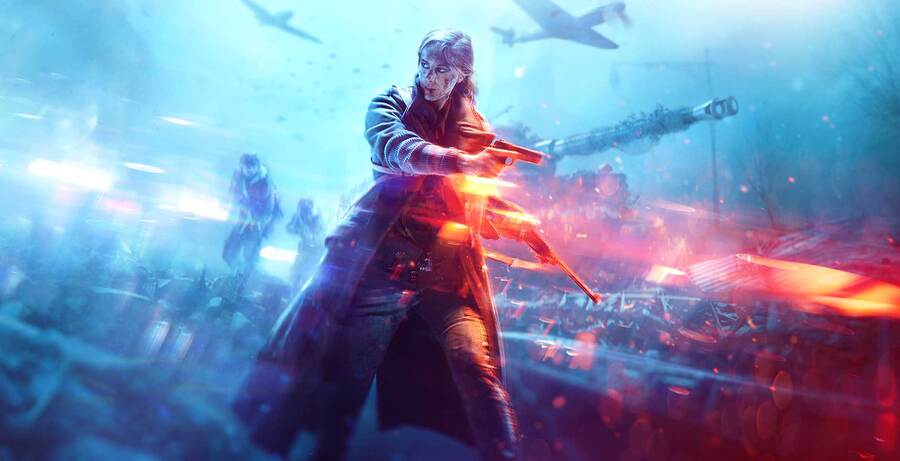 Battlefield V has the most convoluted, complicated release schedule of any game ever, which means that for some people on some platforms the first-person shooter is out now; for others you may be waiting as late as 20th November to get your hands on the DICE developed sequel. Yeah, it's bizarre. It means that some reviews are beginning to break from cover, and while we'd question the authenticity of verdicts this early, played on (we assume) largely unpopulated consumer servers, it's doing pretty well for itself so far.
As it stands, Battlefield V is full of a lot more content than people might be expecting. War Stories contains meaningful experiences in short spurts, the maps in the game are huge and well designed, the modes of play raise the entertainment bar when compared to Battlefield I, and the customization/progression system will keep people occupied for a while, as well as provide motivation to keep playing. This feels like a Battlefield game, which should tame concerns of lack of launch content.
If you're a Battlefield fan who didn't like the times when DICE has played it safe in the past, Battlefield V is for you. I'm one of those people, and I cannot wait to jump into epic play sessions of what could quickly become my favourite Battlefield game, more so now that the community won't be divided with future content.
Battlefield V is already better than its excellent predecessor, even though we'll have to wait for some promised components which will actually make it a bigger game as well.
Making us wait for Firestorm, Combined Arms, Practice Range, The Last Tiger, and an entire suite of multiplayer content leaves Battlefield 5 feeling like an incomplete, more moderate package on launch day compared to its competitors, even if all of these incoming updates will be free to owners of the base game. This hardened soldier is crossing his fingers for battle royale to inject some of that anecdote-worthy energy back into Battlefield 5 by next year.
---
Will you be getting Battlefield V? Do you trust these early reviews, or will you be waiting for verdicts a little closer to launch? Sprint to the best vehicles in the comments section below.