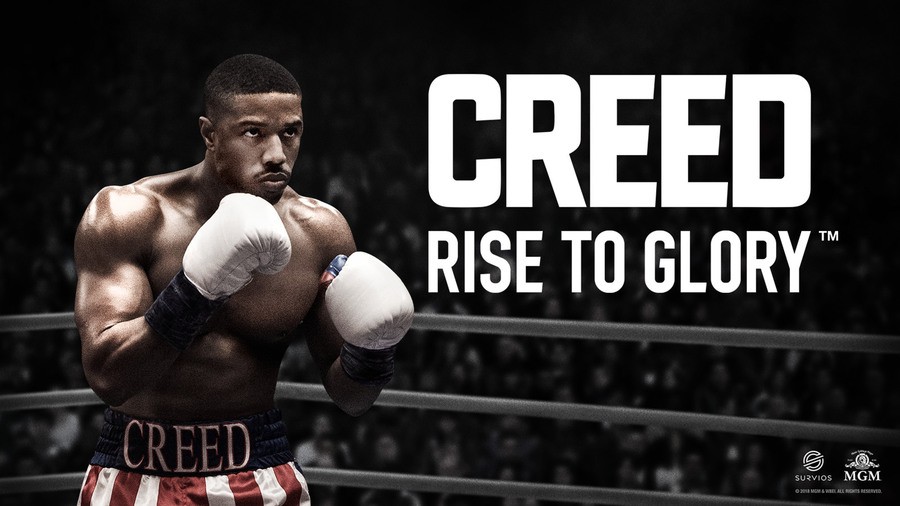 Virtual reality boxing sim CREED: Rise to Glory will aim to deliver a knockout blow to the rest of PlayStation VR's library from 25th September. Sprint Vector developer Survios will hope to add to its string of hits with this movie tie-in, which puts you in the shorts of Adonis Creed and finds you training with the legendary Rocky Balboa.
"Experience the ascent of Adonis Creed from scrappy underdog to world-class fighter: train with the legendary Rocky Balboa in iconic gyms, including Mighty Mick's and Front Street Gym, then step into the spotlight to take down seven champion-level opponents in an intense, active 1:1 boxing experience that lets you train, fight, and win like Creed," the press release reads.
Pre-orders are live now on the PlayStation Store with a 10 per cent discount for PlayStation Plus members. There'll also be a physical edition available in retail outlets. "We're proud of what we've created with the continued support of MGM and Sony, and we're excited for everyone to step into the ring and become a champion," said Survios chief Mike McTyre.
It's perhaps worth mentioning that PlayStation owners will get access to exclusive content, where you'll play as a young Rocky Balboa. You can learn more about that through here.