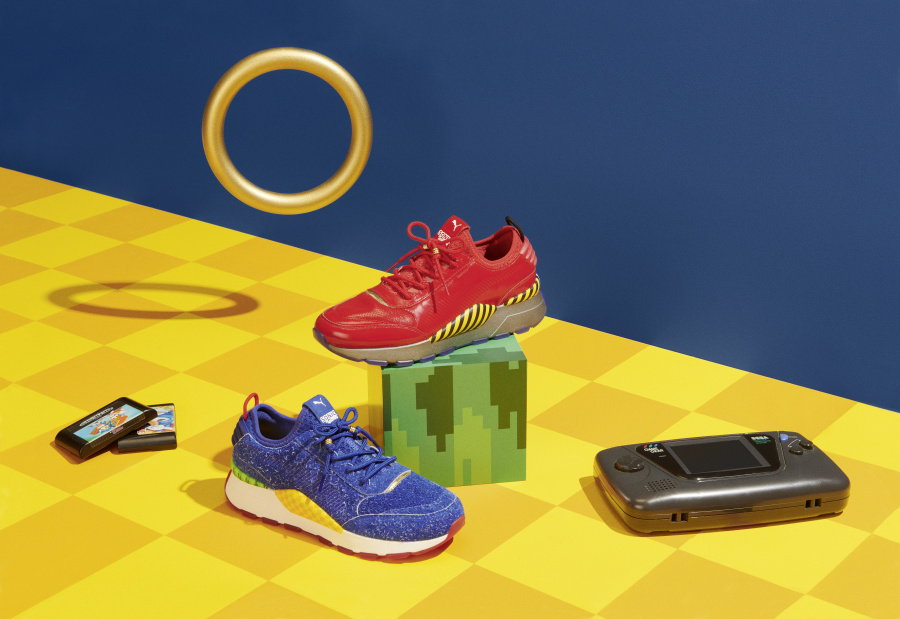 This is one press release we weren't expecting to receive today. SEGA has teamed up with PUMA to produce two Sonic the Hedgehog themed pairs of sneakers in the RS-0 range -- one based on the Blue Blur himself, and the other drawing inspiration from his arch nemesis.
The blue pair features rings and Green Hill Zone details that wrap around the back and sides of each shoe, and the famous checkerboard design carries on inside, where you'll also see Sonic's classic sprite. It's a similar story for the Dr Eggman pair, which bears a stark red design with caution stripes that also adorn the insole. They're bold, if nothing else.
The RS-0 Sonic and Dr Eggman shoes will be available to purchase on 5th June from PUMA's website, stores, and other select retailers. They'll set you back $130, which isn't too bad. They'll probably provide you with more entertainment than Sonic Forces, so at least there's that.
Will you be buying a pair of Sonic-themed trainers for when you're running around at the speed of sound? Remember to tie your laces in the comments below.