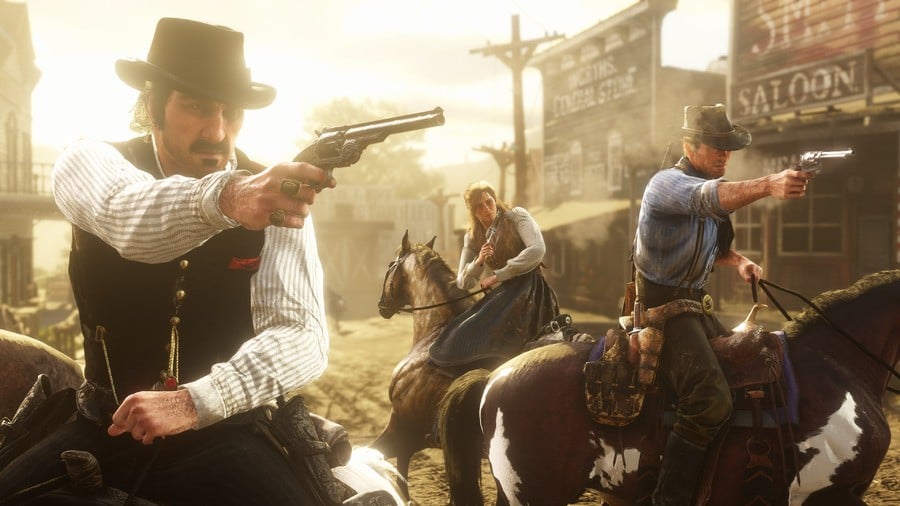 Late last year, GTA Online received an enormous update, adding a new business and multiple mission types – including story content, featuring Dr Dre – to the game. In the meantime, Red Dead Online has been largely left abandoned. While Rockstar has added various new job types to the Western sandbox over the years, as well as a pretty cool co-op survival mode, its support has waned in favour of Los Santos.
Frustration among fans has boiled over this week, as the developer welcomed the New Year with a bunch of bonuses for existing game types and modes. It's prompted some to start the social media hashtag #SaveRedDeadOnline. "Two years of this nonsense from Rockstar now," one writer at Rockstar Intel said. "They simply don't care anymore, the care and love for Red Dead Redemption 2 is long gone."
Sadly, GTA Online has always been the big money-spinner for Rockstar, and that's left Red Dead Online playing second fiddle. It'll be interesting to see whether the developer does have more up its sleeve for later this year, or if its focus on the PlayStation 5 version of GTA5 and fixing the broken GTA Trilogy will gobble up all of its resources. Either way, it's a shame, because there's huge potential in the company's Wild West sandbox.
[source rockstargames.com, via twitter.com]