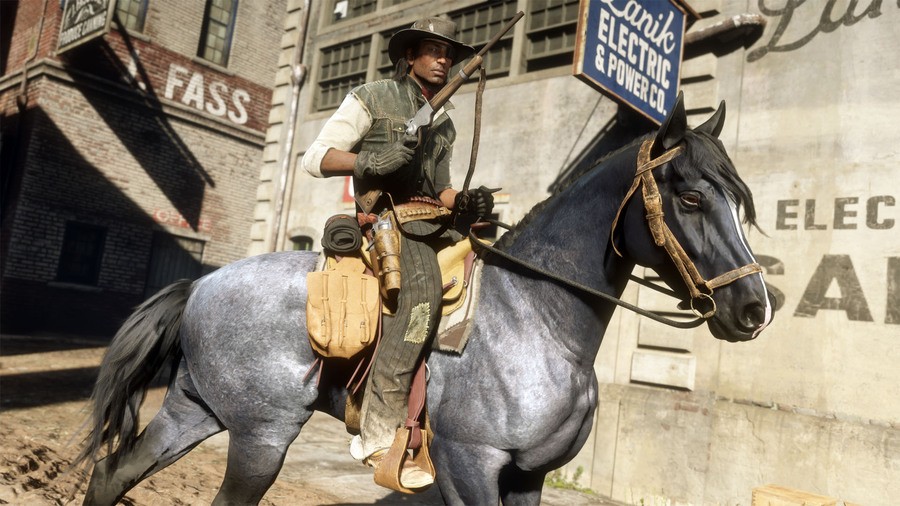 The latest update to Red Dead Redemption 2's multiplayer mode brings waves-based survival gauntlets named Call to Arms, where teams of four work to defend towns like Blackwater. These work similarly to Survivals in GTA Online, with the difference being that you'll have 10 AI controlled allies to assist you – and you can even reposition these comrades around the map, in true tower defense fashion.
Rockstar is handing out triple Money, XP, and Gold on Call to Arms all week, and will be issuing a 30 per cent discount on any Novice or Promising Kit item as a reward for trying the addition out. This week also sees the arrival of a new Quick Draw Club, and anyone who picks it up within the next two weeks will be granted an additional RDO$300 and 2,000 XP if they owned the previous one.
Moreover, there are a new set of Cornwall-themed Crime contracts, with extra Capitale up for grabs. In fact, just speaking to any Blood Money mission giver will reward you with an injection of RDO$100. Meanwhile, there are discounts on the Moonshiner role, as well as sniper rifles and emotes. Of course, if none of this makes sense to you, then you can learn more in our Red Dead Online guide, which also details How to Play Call to Arms.
[source rockstargames.com]