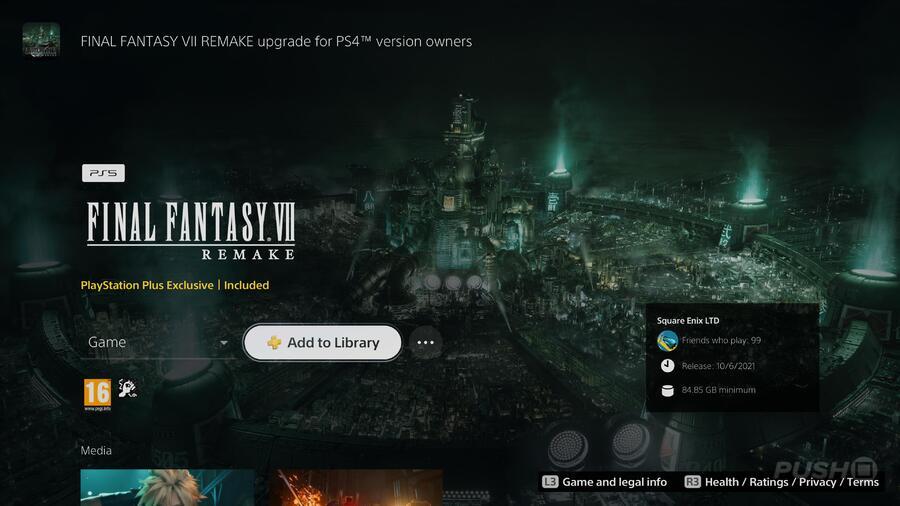 As previously promised, the PlayStation 5 upgrade for Final Fantasy VII Remake is now available for PS Plus owners. All you need to do is find the PS4 version in your collection, click the ellipsis to see the different versions available, and select the 'PS4 Upgrade' option from the menu. From there, you'll be able to add the new-gen version to your library and begin downloading it.
Remember, this doesn't include the new Episode INTERmission content, but that's currently on sale as part of the PS Store's huge January sale. For the coming weeks, you can grab it at 25 per cent off, for £11.99/$14.99, and it's well worth it if you want to extend your experience with Square Enix's role-playing remake.
When it was originally available as part of PS Plus earlier in the year, there was no upgrade option for the PS4 version of Final Fantasy VII Remake, but Square Enix has since had a change of heart and allowed all members to transition to the new-gen release.