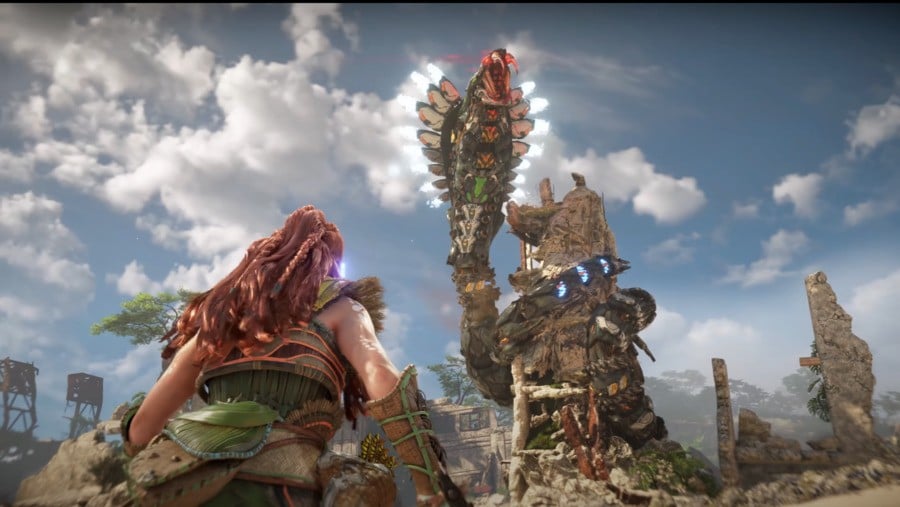 If the aim with Horizon Forbidden West was for Guerrilla Games to go bigger and better, then it's looking like it's going to stick the landing with a Thunderjaw-esque stomp. While we've already been introduced to the elephant-style machine, the Tremortusk, the Dutch developer teased a couple more exotic arrivals in its imminent sequel during a trailer at The Game Awards.
To be fair, though, this was a blink-and-you'll-miss-it affair, so it deserves a little extra attention. For example, you could be forgiven for overlooking the enormous snake-like robot which is wrapped around a building at one point in the video – this is destined to be a boss fight and a half, isn't it?
We're looking for more combat variety out of this long-awaited follow-up, and it seems Guerrilla Games has really gone to town here. The sheer number of machines now is impressive, and they all look set to operate differently and bring their own suite of challenges to the fore. Pair this with completely re-written human encounters, and fresh traversal options, and we can't wait to get our hands on this in the New Year.
[source News: New Horizon Forbidden West Trailer Features Gameplay and Costumes]