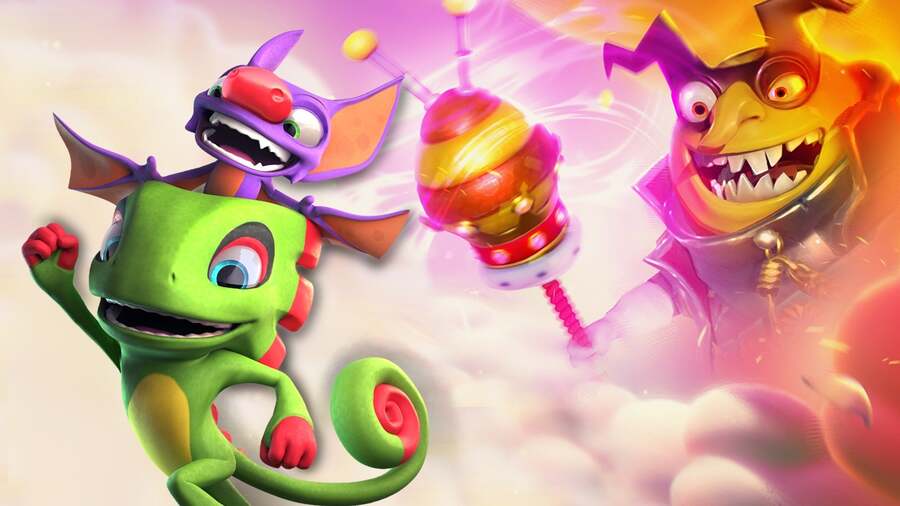 The spending spree of Chinese company Tencent continues as Yooka-Laylee developer Playtonic confirms it has sold a minority stake to the technology firm. The investment will be used to expand the studio from a single team to multiple, improve the developer's headquarters, and expand to new locations. Playtonic retains full creative control of its IPs and new hirings will be focused on diverse talent close to home and afar.
In a press release, Playtonic founder Gavin Price explains how the investment allows the company to increase the scale and speed up development of the projects it currently has under wraps. "Six years ago we built a cool, exciting rocket ship, set a course we think is right and exciting. We are thrilled that Tencent agrees with that course and has provided some rocket fuel to further the reach of our mission!"
Over the past year, Tencent has invested in the likes of Life Is Strange creator DONTNOD and wholly acquired Sackboy: A Big Adventure developer Sumo Digital. Playtonic is best known for Yooka-Laylee and Yooka-Laylee and the Impossible Lair, but through a publishing label set up earlier this year, it has also helped to put out Demon Turf and BPM: Bullets Per Minute. This surge of cash from Tencent looks to bolster both the company's development efforts as well as commitments to publishing other titles.