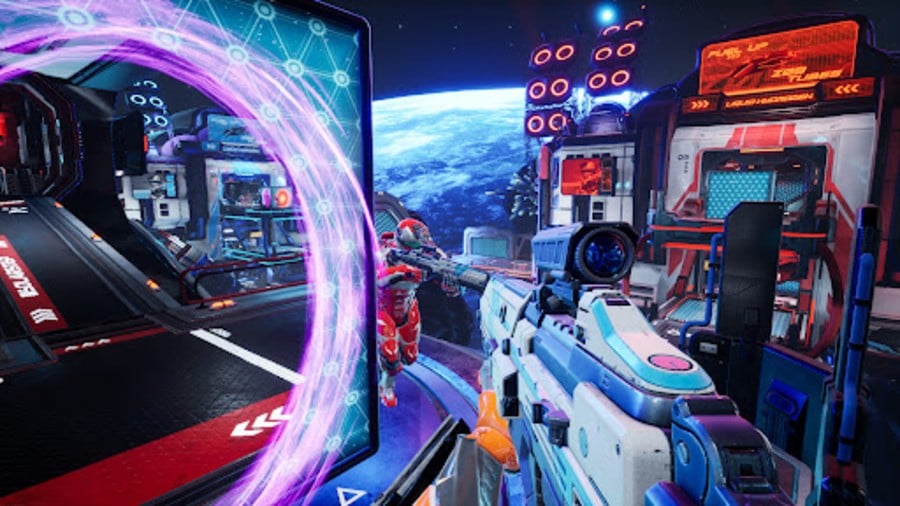 Splitgate, the smash hit "Halo meets Portal" arena shooter you might've heard about lately, has reached 10 million downloads — and it isn't even out yet. Well, not fully. An open beta on PlayStation 4 and other platforms has been running since July, and it's been an immense success. In fact, developer 1047 Games has just announced the beta client has already been downloaded 10 million times, which is pretty crazy.
Because of the game's explosion of popularity, the beta was extended in order to ensure the servers could keep up with demand. This pushed back the release of the full game into August, while a queue system was put in place to try and keep player numbers under control while engineers fought the fires. Now, the studio is saying it needs more time to set things on the right path; Splitgate's full release has been delayed further, this time with no date attached.
While there may still be a wait for the final version of the game, the open beta will continue in the meantime, so you can still get your fix of portal-enhanced deathmatches. At some point in the future, the game will be getting a PS5 upgrade too, so there's plenty to look forward to in the title's future. The best part is that, even when the full release is out, it'll be free-to-play, so there'll be nothing to prevent you from picking up where the beta finishes.
Have you been enjoying Splitgate? Frag us through a hole in space in the comments section below.
[source twitter.com, via gamespot.com]