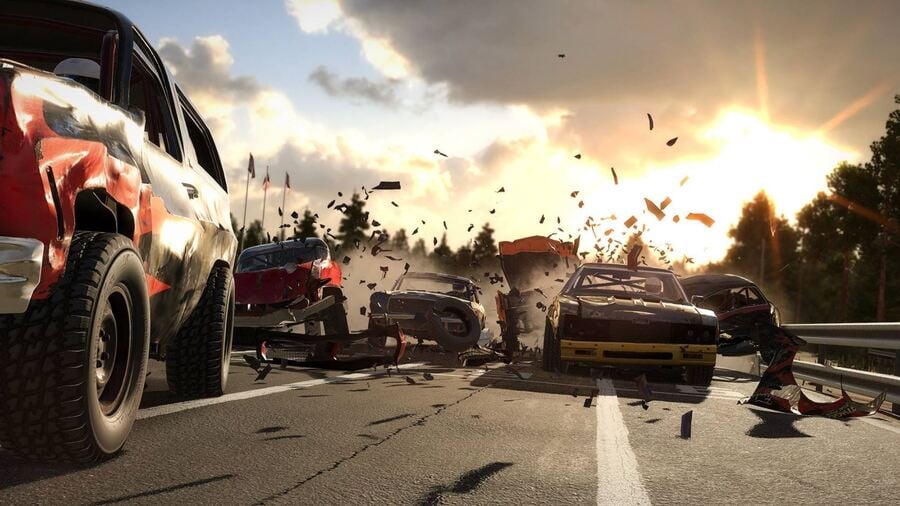 Further evidence that Sony has quietly overhauled its system for save transfers from the PlayStation 4 to PS5: destructive racer Wreckfest now allows you to import your progress from the last-gen version to the next-gen edition. Previously, this game had no way of moving your file, but now it's using the same setup that was recently introduced with Star Wars Jedi: Fallen Order.
While the game's official blog provides instructions for transferring your progress using a USB stick, we've tested this and all you need to do is ensure that your original PS4 save is stored on your PS5 console. That means you can also use the PS Plus cloud if you prefer, or simply convert the file that you used while playing the title in backwards compatibility mode.
In other good news, developer Bugbear has implemented crossplay functionality between PS5 and PS4 in 16 player lobbies, greatly increasing the racer's online community. All in all, these are real positive changes, and while we're irked that it's taken Sony so long to sort out a more seamless save transfer protocol for developers to use – well, it's great that it finally appears to have arrived.
[source community.bugbeargames.com]