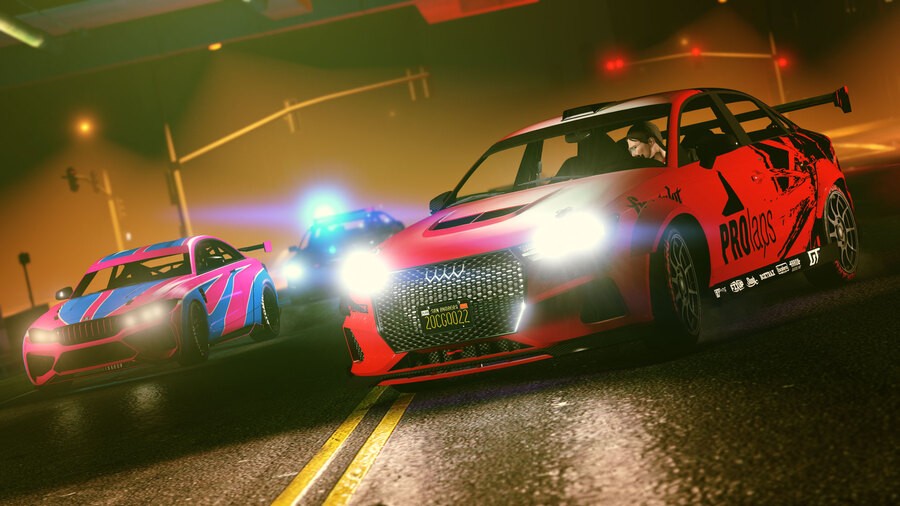 GTA Online's petrolhead patch Los Santos Tuners has released as promised on the PlayStation 4 today, weighing in at 3.6GB. You don't need to buy or manually download anything: just ensure your game is updated to the latest version – it should happen automatically if your console is setup correctly. Alternatively, you can push the Options button when hovering over the title's thumbnail and select 'Check for Updates'. It will start downloading if it hasn't already.
As previously reported, this adds the new LS Car Meet social space, as well as a plethora of new vehicles. There are also new businesses you can buy: Mod Shops. These allow you to trigger mini-Heist contract missions which pay out around GTA$175,000 when completed, so not a terrible source of income. The new cars cost around about GTA$1,000,000 apiece mind.
There's also a new Street Race Series you can compete in, as well as a number of quality of life improvements, like the fact you can now edit the radio wheel to remove stations you don't like in the Interaction Menu. Keep an eye out for four USB sticks around Los Santos as well – these add new music mixes to the game.