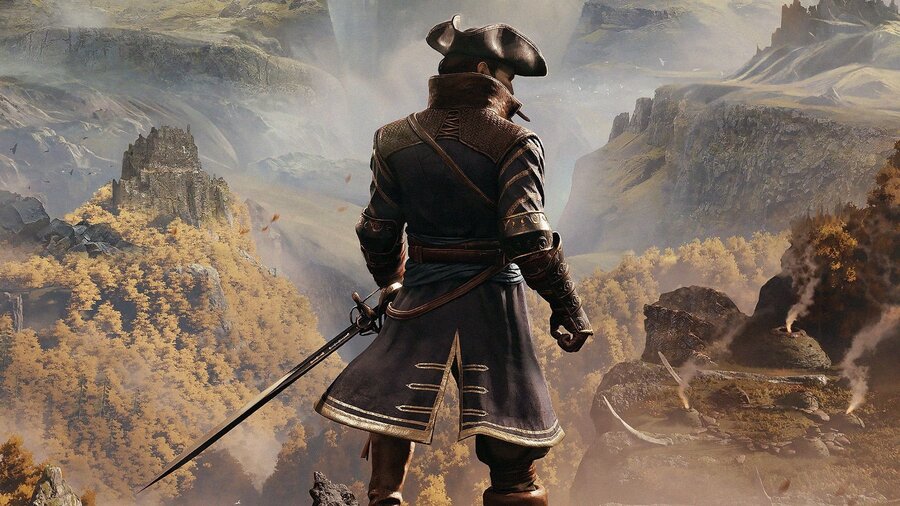 The PlayStation 5 version of GreedFall is now available on the PS Store, meaning those who previously bought the game can grab the free PS4 to PS5 upgrade right now. Unfortunately, the PS Plus version cannot be upgraded to the PS5 version. If you don't qualify for the free upgrade, you can either opt to purchase the base version at £29.99/$34.99 or pick up the new Gold Edition that bundles in a new expansion, priced at £34.99/$39.99. The DLC on its own is £5.79/$6.99, so you're saving just a little bit of cash.
As a reminder, The De Vespe Conspiracy expansion introduces a "nefarious conspiracy that threatens the balance of power. Explore a previously-undiscovered region of the island, battle strange new beasts and face off against a villainous new enemy faction in your hunt to uncover the truth." The new region you can explore is named Aidág ol creidaw, with new enemies, weapons, and costumes to discover.
We also have a few details on the PS5 modes you can pick between. Quality mode will run at 30 frames-per-second using a native 4K resolution while Performance Mode opts for 1440p at 60 frames-per-second. The UI will be in 4K.
Had you been waiting on the PS5 version of this RPG before jumping in? Talk your way out of this one in the comments below.
[source store.playstation.com]