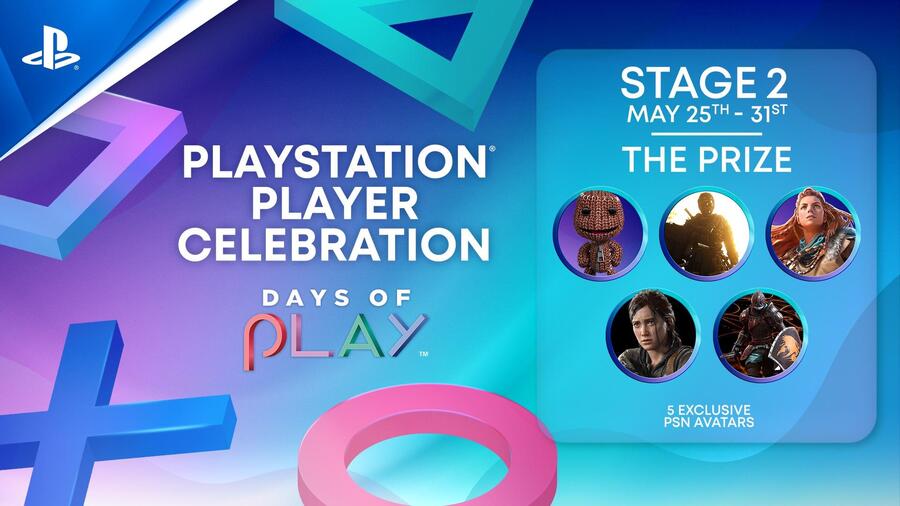 It hasn't even been 24 hours since those competing in the Days of Play community challenges unlocked access to the first set of rewards, but now the second set of tasks are already underway. Entrants now have to play 2.9 million PlayStation 5 and PS4 games as well as unlock 8.5 million Trophies in order to earn five PSN avatars themed around iconic exclusive titles. Those being Sackboy from LittleBigPlanet, Jin Sakai of Ghost of Tsushima fame, Aloy from Horizon Zero Dawn, Ellie of The Last of Us: Part II, and the Demon's Souls protagonist.
There is another set of stretch goals for the second community challenge, tasking users to play 3.6 million games and earn 10.4 million Trophies. Doing so unlocks another three PSN avatars, including Abby from The Last of Us: Part II and an enemy in Horizon Forbidden West. However, given the fact that the first set of bonus goals weren't reached (and the requirements asked for less), we don't expect them to be unlocked in time.
If you still haven't had the chance to sign up for the Days of Play community challenges, you can still do so through here. You'll only be eligible for the final set of rewards next week, however. Do you fancy earning any of these new PSN avatars? Pick your favourite in the comments below.