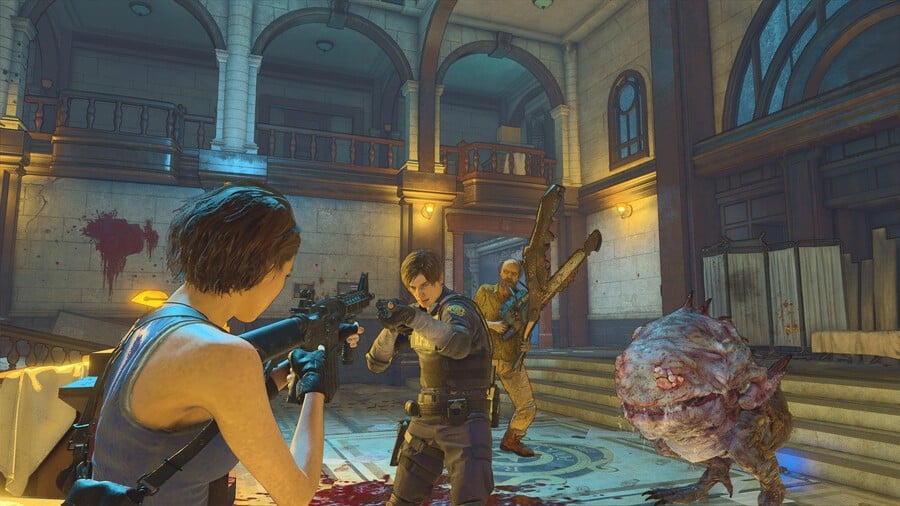 Capcom isn't letting the multiplayer failures of the past get it down as the Japanese publisher readies up an open beta for Resident Evil Re:Verse on PlayStation 4. The online pack-in (free with a purchase of Resident Evil Village) will allow anyone who registers their interest to test the game starting 8th April 2021. This beta phase will be live through until the Sunday of that same week, with sign-ups being taken through here. All you'll need to qualify is a Capcom ID and a PS4 or PS5 console to test the game on, with the latter doing so via backwards compatibility. The demo will be available for download starting 6th April 2021.
While first impressions of Resident Evil Re:Verse were mixed, five minutes of recent gameplay footage somewhat alleviated our fears. That comic-book art style can actually be turned off, while gameplay appears to be fairly fun. Let's just hope it's better than Resident Evil Resistance. The open beta will test your survival skills in the Survival Revenger Battle, with classic franchise characters and classic enemies set to feature.
Do you plan on participating in the Resident Evil Re:Verse open beta? Get ready in the comments below.
[source capcom.co.jp]