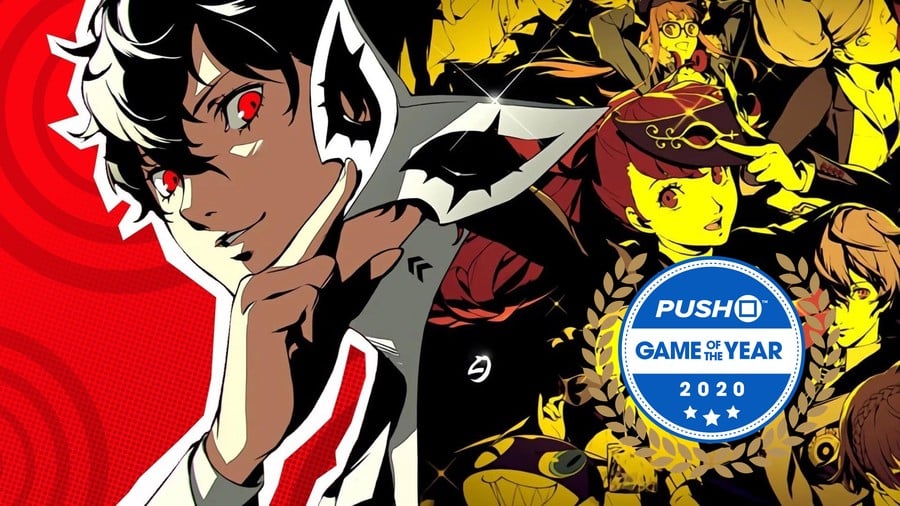 Persona 5 Royal is proof that you can indeed improve upon (near) perfection. This greatly enhanced and expanded re-release of Persona 5 is a masterpiece — a refinement of an already standard-setting RPG. Its headline acts include a brand new playable character as well as an entirely fresh and final story chapter, but Royal's huge range of improvements go far beyond these two back-of-the-box bullet points.
Systems have been tweaked and rethought. Mechanics have been overhauled for the better. It's one of those instances where there's absolutely no reason to play the original game over this; Royal is an improvement in every possible way.
As mentioned, the game has a new conclusion — a whole new story chapter that ties everything up far more elegantly than the original ending ever did. We won't spoil anything here, but it's an emotional ride. Not for the first time, The Phantom Thieves have to question their actions — but the stakes are sky high. It's a masterfully executed series of events, complete with some truly tear-jerking moments, and overall, it's probably the best chapter in Persona 5, period.
Listen, we could rant about how life-affirming Persona 5 Royal is all day long, but bottom line is that this is an absolute must-play for anyone with an eye for style and craft. Without a doubt one of the PS4's best games, and a marvel that we'll be replaying for years to come.
You can read our full Persona 5 Royal review through the link.
---
Did Persona 5 Royal steal your heart all over again? Remember to get up and get out there in the comments section below.
How we decide our Game of the Year: This December, our editorial team created a list of nominees for Game of the Year based on our own review scores and a variety of other factors. After much discussion, we trimmed the list of nominees down and asked all Push Square staff and the Push Square community to vote on their five favourites using a points-based system. The ten games with the most points by the designated deadline were then determined as our favourites of 2020.