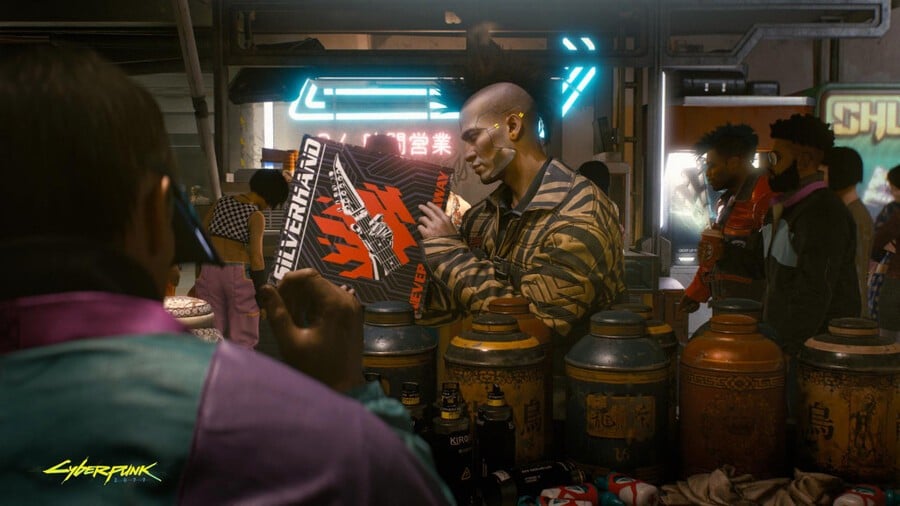 CD Projekt RED, an unrivalled industry darling up until about a week ago, has its entire reputation on the line right now. Cyberpunk 2077 is an excellent game, but it's launched in a dismal state – and is practically unplayable on a bog-standard PlayStation 4. As part of a conference call, the firm said earlier today that it aims to make "a playable, stable game without glitches and crashes", and it added that the cost of doing so is irrelevant.
"The cost of patching the game is irrelevant [compared] to what we have at stake at this moment, so there is no question about it," board member Michał Nowakowski explained. "We definitely want to fix the game, we made our promise to gamers, and we will be doing everything to stick to it."
Co-CEO Adam Kiciński acknowledged that, by not showing the last-gen versions, the company knows it's eroded consumer trust and its reputation, and now it needs to work to regain that. "That's why our first steps are solely focused on regaining those two things," he said. "We are concentrated on fixing Cyberpunk on last-gen consoles."
It's all a bit of a shame really, isn't it? The core game is actually fantastic, but it's been bogged down by bugs and all of the subsequent drama surrounding it. How are you feeling about the game now? Are you ultimately enjoying it, or are you still looking for a refund? Let us know in the comments section below.
[source cdprojekt.com, via gamesradar.com]