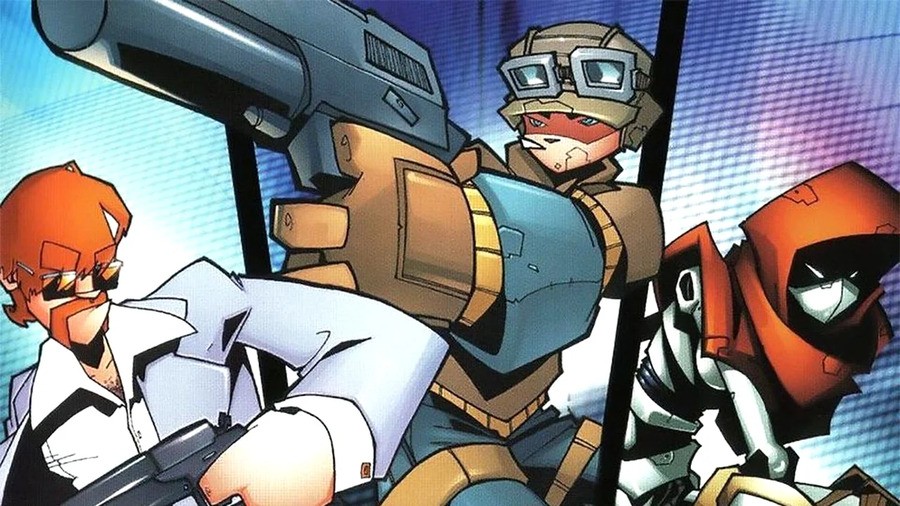 TimeSplitters is one of those series that's held in very high regard by many, but has somehow fallen into obscurity. The games, developed by Free Radical and released on PlayStation 2, are thought to be some of the best console FPS titles ever, with its oddball humour, great controls, and excellent multiplayer making the franchise a sort of cult classic. After years of nothing, Koch Media — part of THQ Nordic — acquired the TimeSplitters IP, with clear plans to bring it back in some way. The conversation has been brought back because an Easter egg in a PC game directly refers to a TimeSplitters 2 remake.
SpellForce 3: Fallen God is a THQ Nordic game that released earlier this month on Steam. Within it, the publisher had hidden several direct references to some of its other games, including BioMutant and SpongeBob SquarePants: Battle for Bikini Bottom Rehydrated. Among these is an item named TimeSplitters 2 Remake, which many took to be a teaser for what the publisher is cooking up.
However, a THQ Nordic spokesperson has deflated any excitement for such a project. In a statement released to VGC, the publisher says the reference was included as a joke. The Easter eggs were included in SpellForce 3 as "pure fun" and not meant to be taken seriously. "When Koch Media and Deep Silver are ready to talk about TimeSplitters, they will make sure to get heard," the spokesperson adds.
It definitely seems like we will be seeing the beloved shooter return in one way or another, but maybe not as a remake. Will we get a reboot? A direct sequel? Only time will tell.
[source videogameschronicle.com]