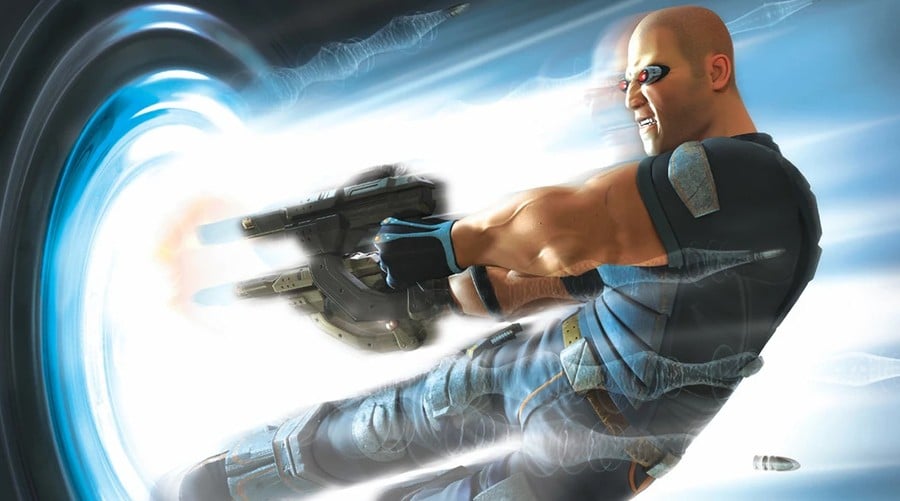 A new TimeSplitters game is very much on the cards -- it seems it's just a matter of how THQ Nordic and Koch Media go about bringing the series back from the dead. The last we heard about TimeSplitters was that its co-creator, Steve Ellis, joined the publisher to work on the return of the series. In a new interview with GamesIndustry, Koch Media touches briefly on what's happening with the time-twisting shooter franchise, and it sounds like it's still early days.
Klemens Kundratitz, CEO of Koch, says that Ellis and his team are "exploring ways to bring TimeSplitters back". It sounds like they all want to make sure the series is revived in a way that makes sense for a modern audience. "We're very cognizant of the fact we're not building games for the past, we're building them for future audiences," says Kundratitz. "Future audience have completely different expectations and other games to play than they had 15, 20 years ago. I would say stay tuned on what we're going to come up with."
So, we could still be pretty far away from a TimeSplitters return, but it's at least encouraging that THQ Nordic and Koch Media are putting a lot of thought into what makes sense for the game. How would you bring back TimeSplitters in this day and age? Do you want a remaster, or something brand new? Monkey around in the comments below.
[source gamesindustry.biz]