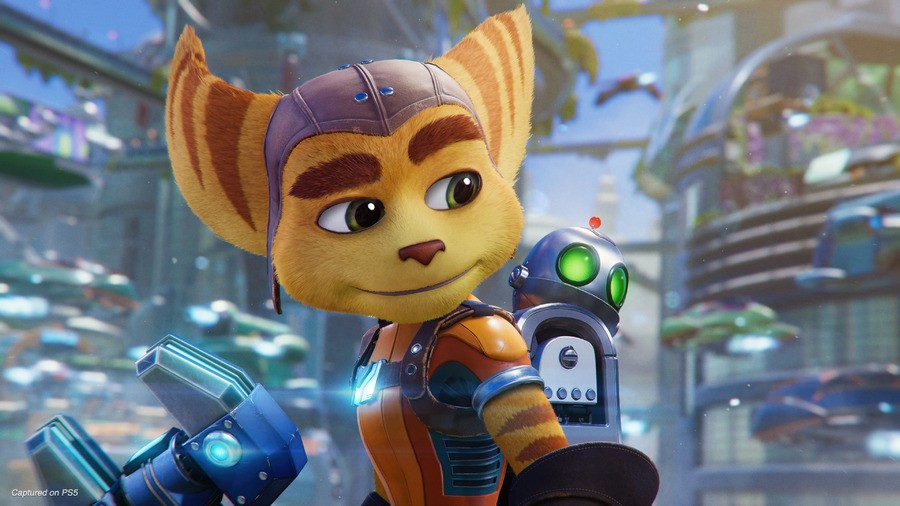 Based on the gameplay that we've already seen, it's clear that Ratchet & Clank: Rift Apart is designed for PS5. The console's super fast SSD allows for near instant load times, and in the upcoming platformer, this means that Ratchet and his wee pal can seamlessly jump between locations.
It's the kind of thing that simply wouldn't be possible on PS4 without some serious graphical downgrades — and even then, you might be pushing it. With that in mind, it's no surprise to see developer Insomniac Games reiterate that Ratchet & Clank: Rift Apart is indeed a PS5 exclusive over on Twitter.
The misplaced idea that it could be a cross-gen title probably stems from the fact that PS5 launch games Marvel's Spider-Man: Miles Morales and Sackboy: A Big Adventure will also be available on Sony's current-gen console. But no, Ratchet's latest is set to be a PS5 showpiece.
Are you looking forward to Rift Apart? Leap through a dimensional portal into the comments section below.
[source twitter.com]