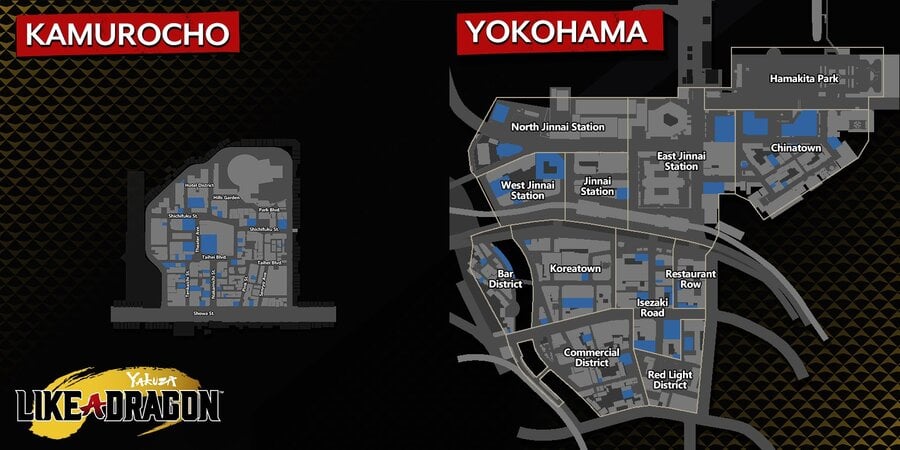 Kamurocho, the infamous red light district that's featured in every mainline Yakuza game to date (and even Judgment), is one of our favourite places in gaming. We love it to bits, but at this point, its gaudy streets burned into our brains. Fortunately, the developer knows how to shake things up just enough, as it consistently introduces new cities and towns that you can explore throughout the franchise.
Yakuza: Like a Dragon is no different. Alongside good old Kamurocho, Ichiban and the gang will be adventuring around Yokohama, which is another densely populated city south of Tokyo. However, it's Yokohama's size in Yakuza: Like a Dragon that's the real talking point here, as it's around four times as big as the Kamurocho map that we all know and love.
Does a big city like Yokohama sound good to you? Become a tourist in the comments section below.
[source twitter.com]