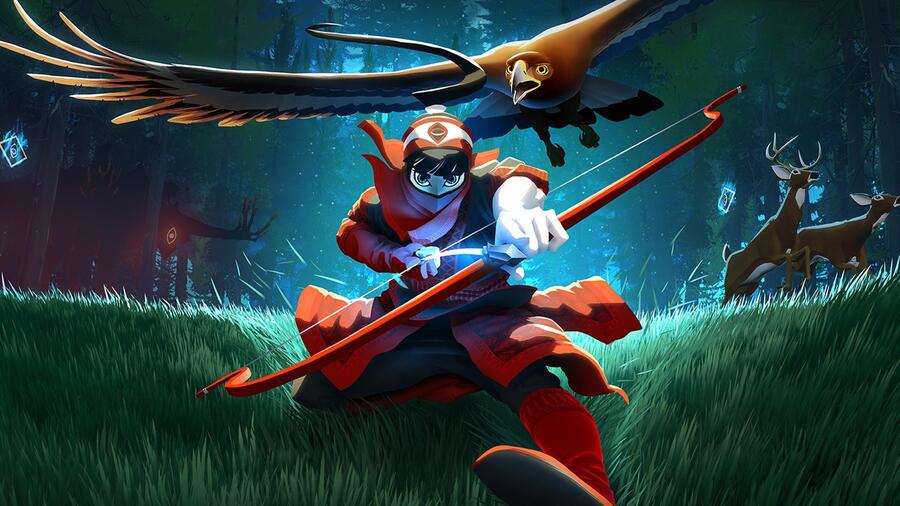 Giant Squid, the developer behind Abzu, has today confirmed that The Pathless will be a PlayStation 5 launch title, releasing on 12th November 2020. It will also come to PlayStation 4 on the same day, but PS5 owners can look forward to support for 60 frames-per-second on the next-gen console. The game was detailed recently in a State of Play livestream, featuring all-new gameplay footage.
The Pathless is an atmospheric open-world title without a map. Matt Nava, creative director at Giant Squid, says that the team has been for the past few months applying the finishing touches to the experience. "Every corner of the huge open world is handcrafted to provide a truly rewarding exploratory experience. Players will want to leave no stone unturned, as every nook and cranny holds a secret, be it long-forgotten lore or an arcane puzzle to solve."
For more information on all PS5 launch games, head on through the link. Will you be picking up The Pathless alongside Sony's latest machine? Share your thoughts in the comments below.
[source blog.playstation.com]