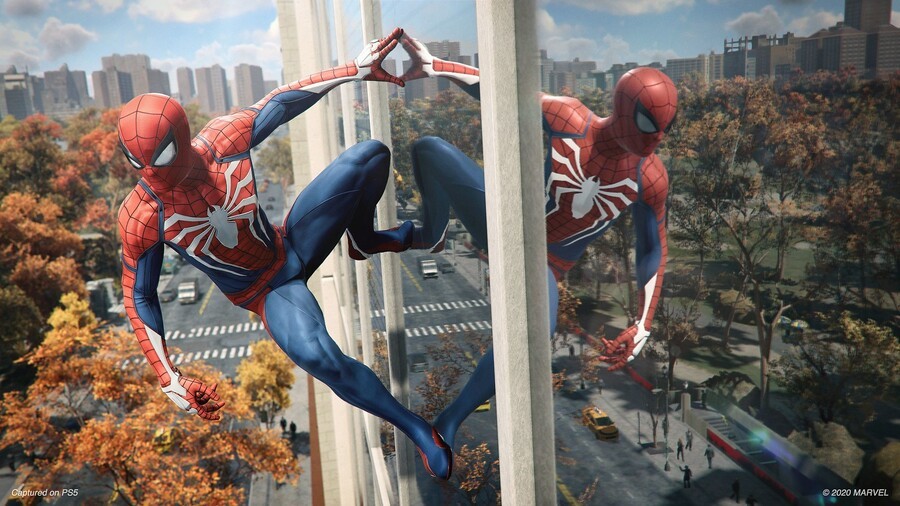 Insomniac Games has been working on Marvel's Spider-Man Remastered for the past year, and despite the reveal of some brand-new assets earlier in the week, the team continues to improve the appearance of the next-gen re-release. Community director James Stevenson confirmed the tidbit in a Twitter post, where he explained that it's "very gratifying" to be able to unveil the title.
Core technology director Mike Fitzgerald added that, while the new raytracing reflections look good in screenshots, they really come alive in motion. "Seeing the cars and people come in and out of frame, pigeons and airplanes fly by, the motion in the new dynamic clouds [is where the remaster shines]," he said, stressing that the fidelity has improved "a bit" since the images were captured.
The remaster has been confirmed as a PS5 launch game, and you'll get it as part of the Marvel's Spider-Man: Miles Morales Ultimate Edition, which should prove a tantalising double-bill. Are you looking forward to replaying this stone-cold superhero classic? Swing low in the comments section below.
[source twitter.com, via twitter.com]