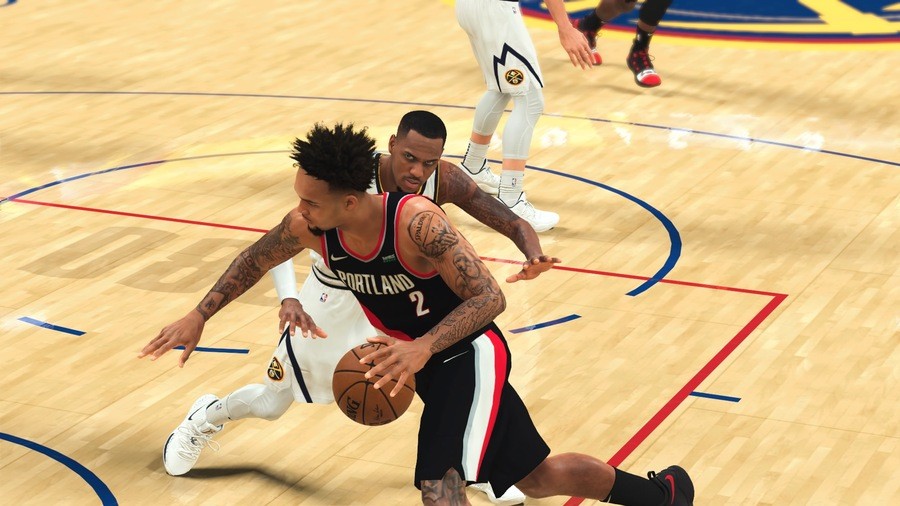 NBA 2K21's controversial new shot aiming mechanic was supposed to increase the skill gap of the wildly popular basketball simulation, but wily players appear to have figured out a workaround to ensure they hit coveted green shots every single time: modded DualShock 4 controllers. A round of videos shared online show how some crafty fans have modified their pads in order to ensure perfect jumpers on every attempt, as illustrated below:
Naturally, this has the title's sizeable community rocked. Veterans feel that they'll now be criticised for shooting well, as sceptics may believe they're using modified controllers. Others believe that this effectively ruins the online play, as anyone with an adapted DualShock 4 will be able to shoot perfectly from the field – regardless of skill level.
Of course, it's worth noting that the new aiming mechanic already received a mixed reception by the NBA 2K21 community. We enjoyed it in concept, but noted in our review that developer Visual Concepts "may have forgotten this is a mainstream game and it's left casuals throwing bricks". The studio did release some hasty hot fixes in order to adjust the overall difficulty, but now with this aimbot scandal doing the rounds, expect more updates and patches as the team attempts to eliminate the cheaters.
[source twitter.com, via twitter.com]