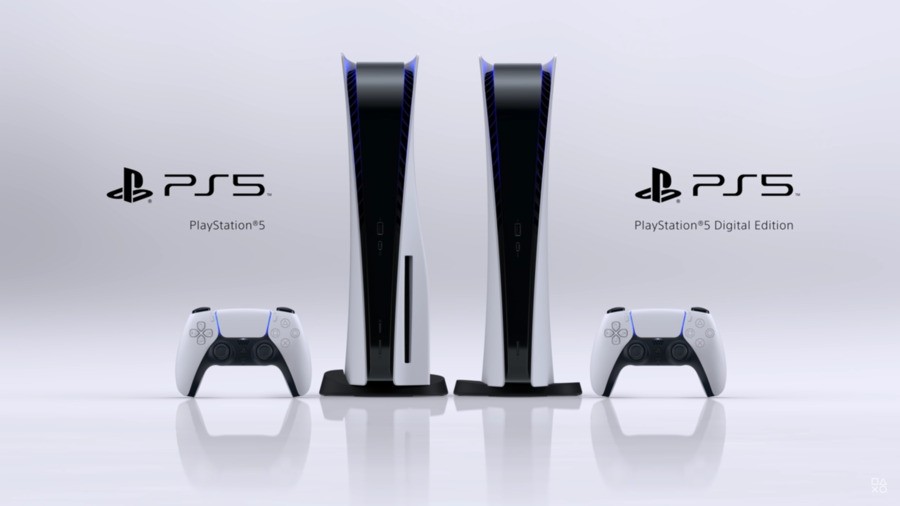 Update: The second wave of PS5 pre-orders are going live across the UK right now, with the likes of GAME accepting pre-purchases on its website via mostly costly bundles. Smyths Toys has also gone live with their own set of PS5 pre-orders, including the consoles themselves and bundles.
Meanwhile, the US and Canada will be listing their own PS5 pre-order allotments as we approach the corresponding time zones — in roughly five hours time. We will be sure to update this article once they become available.
---
Original story: Starting tomorrow, that's Friday 25th September 2020, a second wave of PlayStation 5 pre-orders will be made available in the UK, US, and Canada. These new allotments are assumed to be largely standard PS5 systems, but we do expect some PS5 digital consoles to sneak in here and there. Specific times for when these pre-orders will go live have not been shared by the retailers in question so you'll need to keep your ear close to the ground and constantly refresh those tabs to be in with a good shout of securing one.
In the UK, GAME has confirmed that it will have stock starting tomorrow on its website — not in physical stores — and it does look like the PS5 digital edition will be part of the offering. Smyths Toys will also have some PS5 pre-orders to offer. Meanwhile, Walmart Canada will also have stock starting tomorrow for that particular territory. Over in the US, GameStop confirms it will have new PS5 consoles available for pre-order both online and in stores.
Back in the UK, if you do decide to go with GAME, be ready to accept a £10 delivery charge on top of the initial price. The retailer has been quietly adding the upcharge to pre-orders and has been doing so since Tuesday. Still, if you're in desperate need of the console, it might be your only option at this point.
You can find out how to get PS5 pre-order notifications through the link. Will you be vigorously refreshing GAME's website tomorrow in the hope of securing a pre-order? Let us know in the comments section below.
[source twitter.com]