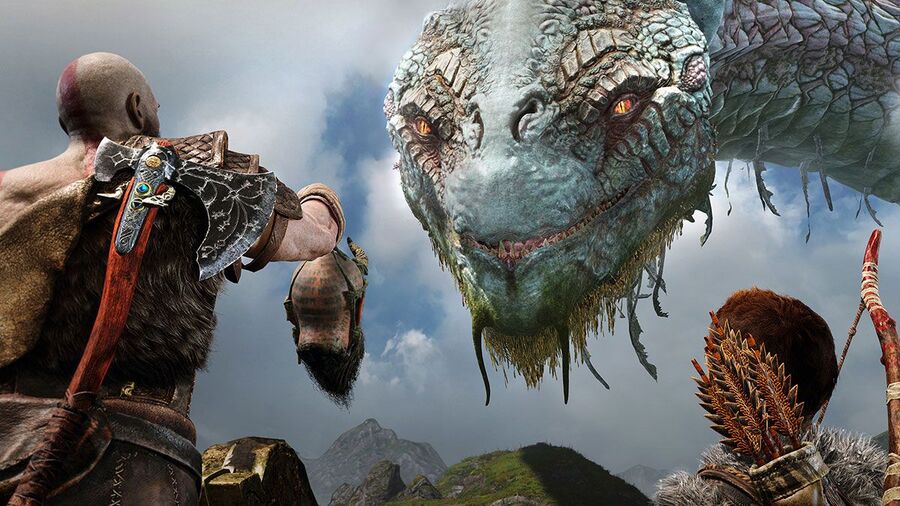 Honestly, you all do this to yourselves, sometimes! While we're confident tonight's PS5 Showcase Event will be worth the watch, we've been very reserved with our predictions because, well, we've seen how these things go before: Sony will put together a veritable smorgasbord of software, but it'll never live up to the hopes and dreams of fans.
Enter a new rumour which has people believing God of War's inevitable sequel will be announced today. The story is practically a non-starter: renowned troll and series director Cory Barlog pinned a thread to his Twitter account, where the first letter of every post spells out 'Ragnarok Is Coming'. The thread is over a year old, but they were recently pinned to his account.
Why did he do it, then? Probably because he's having fun watching everyone leap off the deep-end over every little thing he does. The Sony Santa Monica veteran has also attracted significant media attention because he, well, added an image of a redacted Latin document to his Twitter header and also changed his avatar to some, er, ice.
Look, we know there's going to be a sequel to the wildly successful God of War, so that's not much of a surprise. Will it be announced tonight? We don't think so, but it's obviously not impossible. The thing is, Cory Barlog teasing fans with his Twitter account is not evidence of anything at all. Try to calm down and keep your expectations at a realistic level.
[source twitter.com]