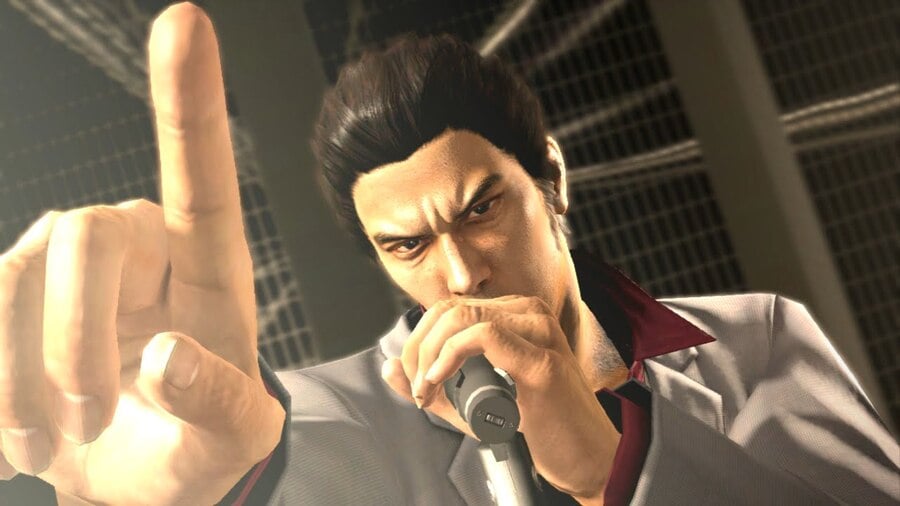 With that sleek grey suit and crimson, high collared shirt, Kazuma Kiryu's always dreamed of being a crooner on the club circuit. And now he may finally get this shot at stardom, as SEGA has added a collection of the character's karaoke hits to Spotify. You can listen to six full-length songs courtesy of the widget embedded below:
But Kiryu isn't the only Yakuza hero to get the digital EP treatment, as eye-patched madman Goro Majima has also received his own karaoke collection on Spotify:
Which track will you be singing along to today? Strut your stuff and hit those high notes in the comments section below.
[source open.spotify.com, via open.spotify.com]