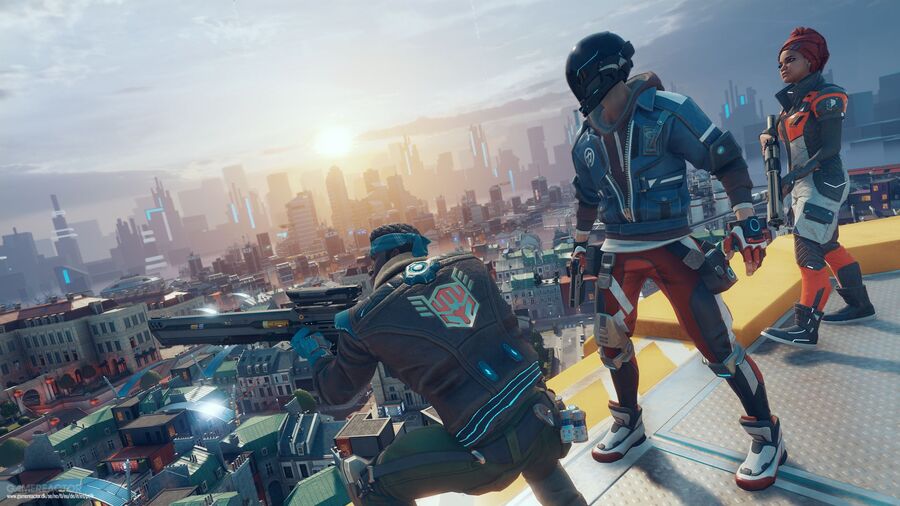 Hyper Scape is Ubisoft's take on a free-to-play battle royale FPS, and it's out today on PlayStation 4. Supporting 100 online players in stylish, futuristic battles in a giant cityscape, the game will be available to download starting today, when its first season gets underway.
If you're curious as to what time Hyper Scape will be ready to go, the publisher has fortunately given us pretty detailed information on just that. In a tweet from the game's official profile, we can see regional times for when you'll be able to get downloading this anticipated shooter and log into the servers. Here are all the times you need:
Tuesday 11th August 2020
North America: 6am PDT / 7am MDT / 8am CDT / 9am EDT
UK/Ire: 2pm BST
Europe: 3pm CEST / 4pm EEST
Asia/Oceania: 10pm JST / 9pm AWST / 11pm AEST
And here's the official image, because pictures are nice too:
The above tweet also confirms the game will be about 11.5GB in size, which isn't bad at all these days. Are you going to hop into Hyper Scape when it goes online today? Drop into the comments section below.
[source twitter.com]