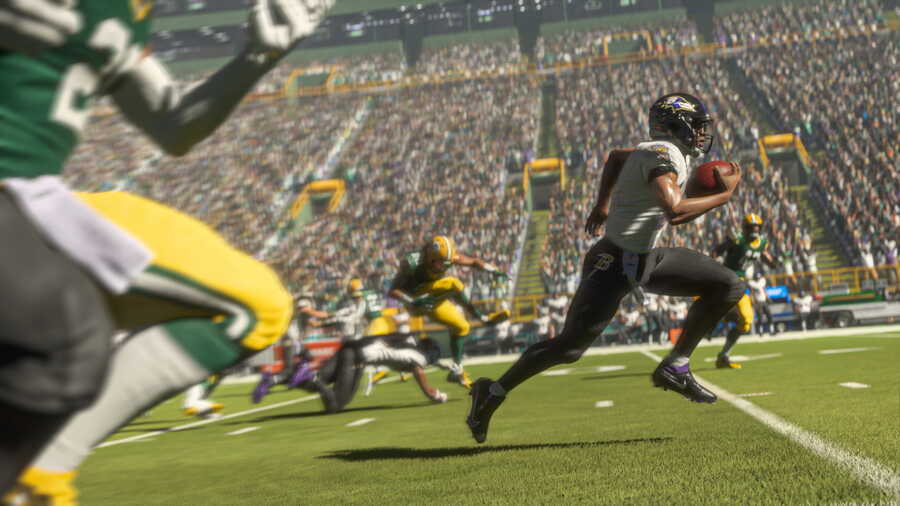 Madden NFL 21 is nowhere near as bad as its Reddit community would lead you to believe, but football fans are frustrated with the state of the series. The new release attracted ire earlier in the year when it announced that the updates for Franchise mode expand to X-Factor abilities and an extended Wild Card round. Honestly, the list of tweaks resemble patch notes rather than a brand-new release.
EA Sports put out a video statement to calm fans, claiming that it's listening to feedback and has plans to improve the popular campaign mode in future entries, and while it wasn't particularly well received – well, it did temporarily pacify players at least. Of course, the backlash was always going to flare back up at some point, and it looks like the free ten-hour EA Play trial has proven the straw that broke the linebackers, er, back.
Virtually every Tweet published by the Madden NFL Twitter account is filled with #FixMaddenFranchise responses. This is a similar campaign that happened to FIFA 20 last year, and to be fair publisher EA Sports does appear to have responded in principle, with FIFA 21's career mode looking like a significant step forward by the annual soccer sim's admittedly low standards.
The real problem is that traditional modes like Franchise are not necessarily big money-spinners for EA Sports, with the likes of Ultimate Team riddled with microtransactions. Even the new Street-inspired Yard mode appears to be a means for the publisher to peddle potentially pricey cosmetics. Fingers-crossed the firm is paying attention, and has big plans for Franchise in next year's game.
[source twitter.com]