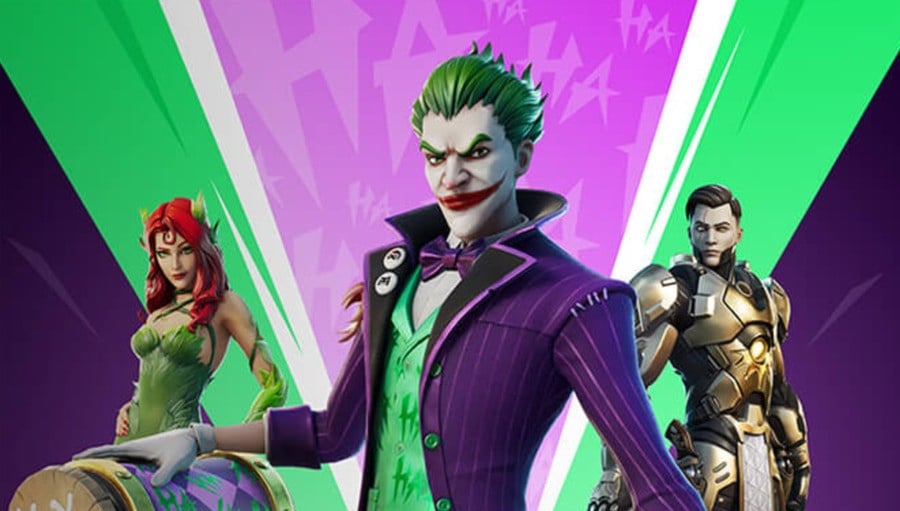 It's hardly the most important thing to Epic Games right now, but in amongst the midst of going to war with Apple, the gaming heavyweight announced that Fortnite will receive a physical release on PlayStation 5. Despite this bundle of V-Bucks and in-game items arriving on the current-gen console on 17th November 2020, the most interesting aspect of Epic Games' blog post on the matter stated that the physical release will "also arrive in time for the release of the" PS5.
Does this suggest that the Japanese giant's next system will launch before the date tied to the launch of The Last Laugh bundle? It's tough to say as the wording of the sentence is left up to interpretation, but Sony will indeed want to get the PS5 out before Black Friday rolls around. Nevertheless, if you do choose to pick up the Fortnite bundle inspired by the Joker then you'll earn yourself 1,000 V-Bucks, The Joker Outfit, Laugh Riot Back Bling, Bad Joke Pickaxe, The Joker's Revenge Pickaxe, and the Pick a Card Emote. The game itself will remain entirely free-to-play as we transition into the next generation of consoles.
The funny thing though is that this physical release on PS5 probably won't actually ship with a disc. Previous Fortnite bundles on PlayStation 4 have traditionally been just a code for the contents the package advertises inside a case, meaning you still have to download the Battle Royale shooter from the PlayStation Store. We expect it to be the same here, and so maybe you can use this as just an excuse to proudly present a PS5 game as part of your gaming collection? That's what gaming is nowadays as we slowly transition into the digital future.
[source epicgames.com]