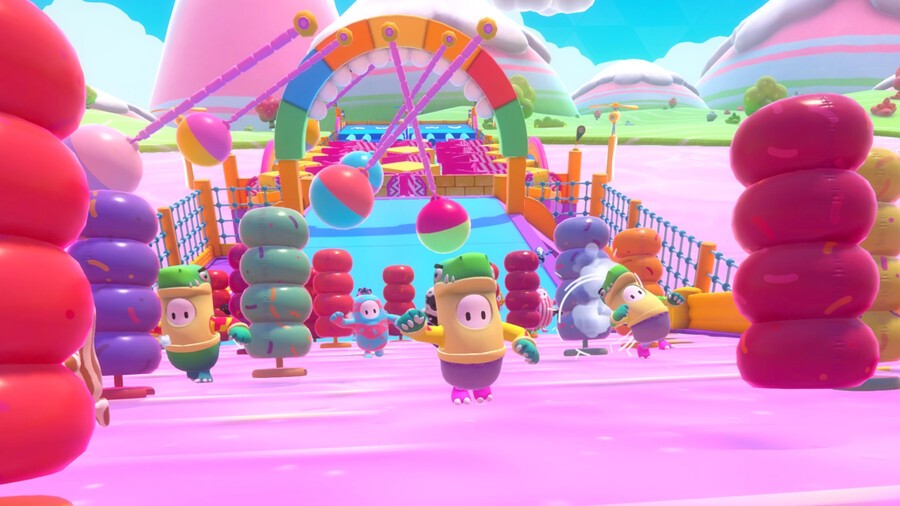 For as much fun as Fall Guys is, there's the question of longevity. How is developer Mediatonic going to keep people coming back? The studio has already promised new rounds and additional content as time goes on, and the first big update is coming to the game tomorrow, 12th August.
Jump Showdown is a final round type level that was present in the beta but has been absent in the full release. From tomorrow, it will be added back into the fray. It's a lot like Jump Club, only floor segments will fall away until just a couple remain, and the game will keep going until a winner is decided.
It's not the only thing changing in the upcoming update. Some nasty bugs will be eradicated at last, including people being able to essentially skip the Block Party level. Patch notes shared below the above tweet include:
Lowered the weighting for Royal Fumble to add more final round variation
Fixed crash at launch with certain regional calendars set in the operating system
Improved messaging for matchmaking and server errors
Fixed physics behaving erratically at high framerate on levels like Tip Toe
Fixed crown in Fall Mountain not being grabbable in rare situations
Addressed some collisions in Block Party allowing players to bypass the blocks
Fixed Parties sometimes failing due to too many requests
Addressed some special characters causing display issues in player names
Fixed Big Tease Achievement not unlocking in specific regions
PC only - Fixed certain game controller models not being detected on PC
It's a solid first update for Fall Guys, then. Hopefully Mediatonic will be able to keep up with demand, continue to work on its servers, and introduce new stuff at a steady pace.
[source twitter.com]